About the Book:Laurel

continues the story of the Xanthakos family from the first installation of the series,

The Chamomile

. Lilyan and Nicholas are devastated when their daughter, Laurel, and sister-in-law, Golden Fawn, are kidnapped by outlaws while visiting Golden Fawn's family. Rallying friends and family for help, Lilyan and Nicholas eventually rescue their sister-in-law only to learn their daughter is still missing. They track her to Charleston, SC, where it is believed her abductors gave her to a family under the premise of being an orphan. Further investigation suggests that the family who has Laurel has set sail to Baltimore within days of the Xanthakos's arrival in Charleston. While their hopes are high that they can be reunited as a family, the two endure seemingly never ending hardships and obstacles including a city in unrest, Lilyan's arrest for the murder of a British officer, Nicholas's valiant attempt to rescue her, and the couple's desperate quest to reach Baltimore by ship before Laurel arrives in time to reclaim her. Their marriage, faith, safety, and resilience are tested to the limits leaving trusting in God that all will end happily as their only hope.

My Thoughts:

I had not read the first book in this series, so I can attest that

Laurel

can be read as a standalone novel. Lilyan and Nicholas's continued heartbreak as obstacle after obstacle is put in their way in their search for Laurel was touching as was their reliance on and encouragement of each other. Nicholas, especially, showed such tenderness, hope, and love toward Lilyan. Loved the Greek phrases and terms of endearment that he spoke that were scattered throughout the story. Great adventure, sorrow, and triumph are found within this beloved story that ends in a satisfying and refreshing conclusion.

This review contains my own thoughts and opinions. I have not been compensated by the publisher or author in any way.

Susan F. Craft retired from a 41-year career as a writer for public television, a communications director for a state agency, a continuing education planner for a university, and a proofreader for the SC Senate. She and her husband of 45 years have two adult children, a son-in-law, a granddaughter, and a granddog. An admitted history nerd, she enjoys painting, singing, listening to music, and sitting on her front porch watching rabbits and geese eat her day lilies. In 2011, Susan's Revolutionary War romantic suspense, The Chamomile, won the SIBA Okra Pick. To learn more about her writing, visit

http://www.susanfcraft.com

.

---

Hello, and welcome to my book blog! My name is Crystal Smith. Some say I have a reading addiction...

read more

Categories:

All
Action/Adventure
Autobiography
Biblical Fiction
Biography
Christian Fiction
Christian Suspense
General Articles
Historical Fiction
Historical Romance
Inspirational Romance
Mystery/Suspense
NonFiction
Novellas
Romantic Suspense
Top Ten Tuesday


RSS Feed

Books I'm Currently Reading!
Powered by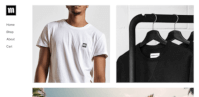 Create your own unique website with customizable templates.