After the heartbreak of a failed adoption and surviving a divorce in its aftermath, Amelia Bentley has finally found her place in Maple Valley as a small town newspaper editor. However, her world is rocked when the owner dies and the future of the paper is uncertain. Determined to keep the paper afloat, Amelia reaches out to the paper's former reporter, hometown hero, and now nationally known speechwriter, Logan Walker, for help. Logan politely declines Amelia's petition to return to writing for the paper citing his already hectic life as a widowed single-father on the brink of securing a spot on a presidential candidate's campaign staff. However, when he learns that Freddie, the newspaper's owner and his former mentor, has died and left the newspaper to Logan, he decides to take a temporary hiatus from his busy life to return home to sell the paper and spend some quality time with his young daughter. Devastated to learn that Logan still wants to sell, Amelia convinces him to delay selling and instead talks him into assisting her in tracking down the story behind eccentric town legend, Kendall Wilkins, for the paper's anniversary issue. During their chase for the perfect story, their instant friendship turns romantic and opens doors to a future for them- and the newspaper- that neither expected.

Like Never Before

is just one of those feel good, Hallmark-Movie-Worthy novels that you just can't put down. Amelia and Logan's characters are likable from the beginning! The humorous exchanges between them along with the evident chemistry are enjoyable to follow throughout the plot. When their relationship takes a turn toward romance, I liked that Tagg put emphasis on

Logan's

smitten state by letting the reader enjoy tender exchanges and romantic gestures initiated by him that every woman can appreciate! The ending was a surprise, too, with a little unexpected twist that once again showcased Logan's romantic side.

This review contains my own thoughts and opinions. I have not been compensated by the author or publisher in any way.

Award-winning author Melissa Tagg is a former reporter, current nonprofit grant writer and total Iowa girl. She writes romantic comedies in the banter-filled style of her favorite 1930s and 40s classic films. The second book in her popular Walker Family series, Like Never Before, was named to one of Publisher's Weekly's Spring 2016 Top 10 lists. When she's not writing she can be found hanging out with the coolest family ever, watching old movies, and daydreaming about her next book. Melissa loves connecting with readers at www.melissatagg.com and on Facebook and Instagram.

---

Hello, and welcome to my book blog! My name is Crystal Smith. Some say I have a reading addiction...

read more

Categories:

All
Action/Adventure
Autobiography
Biblical Fiction
Biography
Christian Fiction
Christian Suspense
General Articles
Historical Fiction
Historical Romance
Inspirational Romance
Mystery/Suspense
NonFiction
Novellas
Romantic Suspense
Top Ten Tuesday


RSS Feed

Books I'm Currently Reading!
Powered by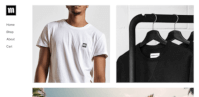 Create your own unique website with customizable templates.