About the Book:
At the age of eighteen, musician and songwriter Cooper O'Connor took everything his father held dear and drove 1,200 miles from home to Nashville, his life riding on a six-string guitar and the bold wager that he had talent. But his wager soon proved foolish.

Five years after losing everything, he falls in love with Daley Cross, an angelic voice in need of a song. But just as he realizes his love for Daley, Cooper faces a tragedy that threatens his life as well as his career. With nowhere else to go, he returns home to the remote Colorado mountains, searching for answers about his father and his faith.

When Daley shows up on his street corner twenty years later, he wonders if it's too late to tell her the truth about his past—and if he is ready to face it himself.

A radical retelling of the prodigal son story, Long Way Gone takes us from tent revivals to the Ryman Auditorium to the tender relationship between a broken man and the father who never stopped calling him home.

My Thoughts:
Long Way Gone is one of those stories that very quickly becomes a treasured masterpiece on your bookshelf. I know that it certainly will be for me. It's one of those books that has such depth of emotion behind the underlying story that you find yourself sitting quietly pondering passages. The first person point of view instantly makes Coop not only relatable but also an all-around likeable guy. Martin very quickly establishes the strong bond between father and son which becomes critical as the story progresses. The depth of love, devotion, and hope that Coop's father has for him brought me to tears more times than I can count, as did the evident remorse Coop lives with daily. Martin deftly redirects the ending from what the reader is anticipating (which again made me cry!). He also beautifully ties Coop's father's message that he can always come home to God's message to us that we are never too far away from Him that he wouldn't welcome us back. Loved this book. I can certainly see why it won the 2017 Christy Award for Book of they Year.

This review contains my own thoughts and opinions. I have not been compensated by the author or publisher in any way.

Charles Martin is a New York Times and USA TODAY bestselling author of 12 novels. He and his wife, Christy, live in Jacksonville, Florida. Learn more about him at charlesmartinbooks.com. Facebook: Author.Charles.Martin Twitter: @storiedcareer

---

Hello, and welcome to my book blog! My name is Crystal Smith. Some say I have a reading addiction...

read more

Categories:

All
Action/Adventure
Autobiography
Biblical Fiction
Biography
Christian Fiction
Christian Suspense
General Articles
Historical Fiction
Historical Romance
Inspirational Romance
Mystery/Suspense
NonFiction
Novellas
Romantic Suspense
Top Ten Tuesday


RSS Feed

Books I'm Currently Reading!
Powered by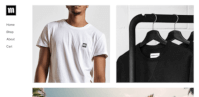 Create your own unique website with customizable templates.