Holly and Josh shared an epic love as high school sweethearts. Not some juvenile infatuation that would fade, but a deep, soul-level love that would last through the rest of their lives. Or so it should have. When Josh successfully began college at MIT, Holly broke off the relationship at his mother's concern that with her in his life, Josh would never reach his full potential. Although Josh did go on to fulfill his mother's dreams for him by becoming a successful businessman, inventor, and billionaire, her misguided motherly love caused great heartache for both Josh and Holly. Now, years later Josh returns to his hometown for his best friend's wedding and unexpectedly reconnects with Holly, the church's wedding coordinator. Both realize their feelings are as strong as ever, but neither one knows if they can bridge the gap of awkwardness surrounding their broken past. When Holly finally after all this time shares the real reason behind the breakup was Josh's mom's concerns, barriers are removed and both of them have to decide if they can rebuild the once soul-satisfying love they shared as youth.

Love in the Details

was such a heartwarming "reunion" story! I found it unique that the prologue and epilogue were letters that Holly and Josh had written to each other. Also enjoyed Josh's clever tactics at trying to spend more time with Holly while "planning" the rehearsal dinner! Sweet story with a happy ending for all!

This review contains my own thoughts and opinions. I have not been compensated in any way by the publisher or author for this review.

Becky's a California native who attended Baylor University, met and married a Texan, and settled in Dallas. She published historical romances for the general market before putting her career on hold for several years to care for her three children. When God called her back to writing, Becky knew He meant for her to turn her attention to Christian fiction. She loves writing funny, modern, and inspirational contemporary romance! She's the Carol Award, INSPY Award, and Inspirational Reader's Choice Award winning author of the Bradford Sisters Romance series, the Porter Family series, My Stubborn Heart, and Love in the Details. For more information, visit the author's website at

http://beckywade.com

.

---

Hello, and welcome to my book blog! My name is Crystal Smith. Some say I have a reading addiction...

read more

Categories:

All
Action/Adventure
Autobiography
Biblical Fiction
Biography
Christian Fiction
Christian Suspense
General Articles
Historical Fiction
Historical Romance
Inspirational Romance
Mystery/Suspense
NonFiction
Novellas
Romantic Suspense
Top Ten Tuesday


RSS Feed

Books I'm Currently Reading!
Powered by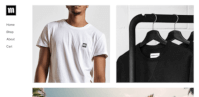 Create your own unique website with customizable templates.