Despite the playground memories vowing to our besties that we would be "best friends forever and ever", adult friendships can be hard! Hoover unpacks friendship from a Biblical perspective in

Messy Beautiful Friendship

unfolding the layers of what makes a "good" friendship along with the beauty and strength that trials add to them. This book is not what you might expect- it is not frilly or weepy, but rather causes the reader to ask

themselves

the hard questions about what friendship myths they have naively believed and what significant steps the reader has taken to bridge the gift of friendship to other women.

This book was very timely for me personally as I not only had a "crisis" in a friendship within the last year, but have also in the same time period been introduced to some amazing women that I admire and desire to build deep, lasting friendships with. Hoover's book helped me drop the friendship pity party and embrace a new way of viewing friendships. Well worth the read!

This review contains my own thoughts and opinions. I received an advance copy of this book from the publisher in exchange for my honest review.

Christine Hoover is a church planting pastor's wife and mom to three boys. She is a speaker and an author of several books, including From Good to Grace and Messy Beautiful Friendship. Through her blog, Grace Covers Me, she enjoys encouraging women to apply gospel truths to their honest thoughts, especially in the areas of grace, community, ministry, and friendship. She is a regular contributor to Desiring God, For The Church, and Flourish. In addition, her work has appeared on The Gospel Coalition, In(courage), and Christianity Today. Christine and her family live in Charlottesville, Virginia.

---

Hello, and welcome to my book blog! My name is Crystal Smith. Some say I have a reading addiction...

read more

Categories:

All
Action/Adventure
Autobiography
Biblical Fiction
Biography
Christian Fiction
Christian Suspense
General Articles
Historical Fiction
Historical Romance
Inspirational Romance
Mystery/Suspense
NonFiction
Novellas
Romantic Suspense
Top Ten Tuesday


RSS Feed

Books I'm Currently Reading!
Powered by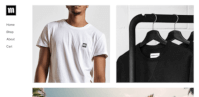 Create your own unique website with customizable templates.