Warren has done it again with this complex, heartwarming story of facing fears, forgiveness, and love's potential! Issy Presley lives a double life. By day the town's people know her as a recluse struggling with PTSD after a tragic car accident killed her mother and severely wounded her beloved father. At night however, millions adore her as "Miss Foolish Heart", on-air personality and host of a call-in radio show dishing out advice about dating and love. Caleb Knight has had his own share of heartache after enduring vicious injuries from his military service in Iraq. Caleb moves to Deep Haven hoping to land his dream job as the high school's new football coach when he notices Issy, his beautiful neighbor. When his attempts at capturing Issy's attention fail, Caleb calls in to the radio show on a whim seeking advice from Miss Foolish Heart as a caller coined as "BoyNextDoor". BoyNextDoor's calls become a frequent occurrence, creating an on-air attraction with Miss Foolish Heart. Meanwhile, Caleb and Issy finally begin spending time together and a spark of attraction begins without either knowing the other's relation to the radio show. After a series of events, Caleb discovers that Miss Foolish Heart and Issy are one in the same and confronts her bearing his heart and feelings. Both have to overcome their fears and insecurities as they take tentative steps toward love.

As is common with Warren's writings, readers will be delighted to find a second story plot threaded through the novel involving Lucy- Issy's best friend- and Seb- Lucy's once-high-school-sweetheart. After many years of being gone, Seb returns to Deep Haven as a broken man hoping to redeem himself. Seb and Caleb soon learn that they are competing for the same coaching position sparring a friendly, "may the best man win" rivalry. Seb also hopes to reconnect with Lucy, but first he has to break down the barriers surrounding her affections she erected after Seb broke her heart in high school.

I enjoyed this book thoroughly and love the way Warren effortlessly takes multiple plot lines and intertwines them seamlessly. The two romances had equally challenging hurdles, and each character was haunted by past events that impeded their futures. Readers will embrace the imperfect characters who find hope in God's never ending grace.

This review contains my own thoughts and opinions. I have not been compensated in any way by the publisher or author.

Susan May Warren is the

ECPA and CBA bestselling author of over fifty novels, including

Wild Montana Skies

, with more than one million books sold. Winner of a RITA Award and multiple Christy and Carol Awards, as well as the HOLT and numerous Readers' Choice Awards, Susan has written contemporary and historical romances, romantic suspense, thrillers, romantic comedy, and novellas. She can be found online at

www.susanmaywarren.com

.

​

---

Hello, and welcome to my book blog! My name is Crystal Smith. Some say I have a reading addiction...

read more

Categories:

All
Action/Adventure
Autobiography
Biblical Fiction
Biography
Christian Fiction
Christian Suspense
General Articles
Historical Fiction
Historical Romance
Inspirational Romance
Mystery/Suspense
NonFiction
Novellas
Romantic Suspense
Top Ten Tuesday


RSS Feed

Books I'm Currently Reading!
Powered by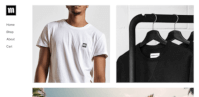 Create your own unique website with customizable templates.