When Kate Donovan's grandmother invites her on an extended road trip to Pennsylvania to fix up her grandmother's girlhood home, she jumps at the chance to leave the stress of work and her mundane love life behind for awhile. Upon arriving at the house, Kate meets Matt, the carpenter hired to oversee the renovation project. Kate senses that beneath Matt's gruff, introverted exterior lives a tortured and lonely soul in desperate need of a friend, so Kate makes it her mission to befriend Matt while trying to keep her own attraction to him at bay. As Matt begins to open up to her, Kate learns that Matt lost his wife to cancer and walked away from his career as a professional hockey player when she died. Slowly, their conversations turn into much more, and when Kate begins casually dating one of Matt's subcontractors, Matt reveals his feelings for Kate and the two begin dating. As their feelings for each other deepen, she realizes just how much Matt misses being on the ice and is left with the burden of deciding what will happen to their relationship once she and her grandmother return home when the renovation project is complete.

I adore this story! Kate's patience in getting Matt to open up served as a catalyst for him to finally face his grief, the depth of his feelings for her, and the loss of the hockey career he loved. Wade captured the intensity of Matt's hidden feelings for Kate when he "possessively" kisses her. Lawdy! My heart wrenched as Kate had to prayerfully consider the future of their relationship- and Matt's hockey career- and the emotional struggle she underwent. I loved how Wade demonstrated that following God's leading is not always easy, but that it is

always

the best path. I was surprised by many twists in the plot, but was extremely satisfied by the ending!

This review contains my own thoughts and opinions. I have not been compensated in any way by the publisher or author for this review.

Becky's a California native who attended Baylor University, met and married a Texan, and settled in Dallas. She published historical romances for the general market before putting her career on hold for several years to care for her three children. When God called her back to writing, Becky knew He meant for her to turn her attention to Christian fiction. She loves writing funny, modern, and inspirational contemporary romance! She's the Carol Award, INSPY Award, and Inspirational Reader's Choice Award winning author of the Bradford Sisters Romance series, the Porter Family series, My Stubborn Heart, and Love in the Details. For more information, visit the author's website at

http://beckywade.com

.

---

Hello, and welcome to my book blog! My name is Crystal Smith. Some say I have a reading addiction...

read more

Categories:

All
Action/Adventure
Autobiography
Biblical Fiction
Biography
Christian Fiction
Christian Suspense
General Articles
Historical Fiction
Historical Romance
Inspirational Romance
Mystery/Suspense
NonFiction
Novellas
Romantic Suspense
Top Ten Tuesday


RSS Feed

Books I'm Currently Reading!
Powered by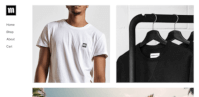 Create your own unique website with customizable templates.