About the Book:
Police officer Isabelle St. John loves her crazy, loud, law-enforcement family. With three brothers and two sisters, she's never without someone to hang out with--or fight with. And she knows they'll be there for her when things get tough. Like when her partner is murdered and she barely escapes with her own life.Determined to discover exactly what happened, Izzy's investigation sends her headfirst into a criminal organization, possibly with cops on the payroll--including someone from her own family. With her dead partner's handsome homicide detective brother Ryan shadowing her every move, Izzy's head is spinning. How can she secure justice for her partner when doing so could mean sending someone she loves to prison? And how will she guard her heart when the man she's had a secret crush on for years won't leave her side?

My Thoughts:
Eason delivers page after page of heart-pounding action and danger in her latest release! After witnessing her partner's murder, Izzy barely has time to grieve before she is fighting for her own life after an elusive stranger begins stalking her and finally attacks. Meanwhile, she and her partner's brother, Ryan, who is also a detective, work together to try and piece together who is behind Kevin's murder only to find that the case and those involved are more bizarre than they ever imagined and may include members of Izzy's own family. Several facets of the investigation drew me in including the way Izzy's family bonded together and stood in the gap for each other along the way. Although there were a lot of characters to keep up with, the details of the crime revealed a shocking end to who was actually behind the events leading to Kevin's murder. I was totally thrown for a loop when the mastermind was unveiled! On a side note, although Izzy and Ryan's relationship moved from a life-long friendship since childhood to something more, their romance developed quietly in the background. Even though I love a good romance, the subtlety of this plot element worked well by not taking away from the action and suspense building throughout the novel. Enjoyed solving the mystery alongside Izzy and Ryan!

I received a complimentary copy of this book from the publisher. A review was not required but was voluntary and contains my own thoughts and opinions.

Award-winning, best-selling author, Lynette Eason writes for Harlequin's Love Inspired Suspense line and for Revell, a division of Baker Publishing Group. Her books have hit the CBA and ECPA bestseller lists and have won numerous awards such as the prestigious Carol Award, the Selah, the Daphne, the IRCC award and more. Lynette is married, has two children, and lives in Greenville, SC. To learn more, visit

http://lynetteeason.com/.

---

Hello, and welcome to my book blog! My name is Crystal Smith. Some say I have a reading addiction...

read more

Categories:

All
Action/Adventure
Autobiography
Biblical Fiction
Biography
Christian Fiction
Christian Suspense
General Articles
Historical Fiction
Historical Romance
Inspirational Romance
Mystery/Suspense
NonFiction
Novellas
Romantic Suspense
Top Ten Tuesday


RSS Feed

Books I'm Currently Reading!
Powered by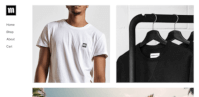 Create your own unique website with customizable templates.