About the Book:

Fifteen years ago, Natalie O'Ryan left Prince Edward Island and never looked back leaving her painful childhood, whispers from town gossips, and Justin, her best friend, behind. But to her dismay, her fiance has "surprised" her by booking their upcoming nuptials in her hometown not knowing the embarrassing past that Natalie has kept secret. Hoping to skirt the town gossip mill and Justin, Natalie tries to lay low only to find her efforts in vain resulting in one of the local gossips sabotaging her plans for the reception venue. As Natalie scrambles for a replacement, her wedding planner suggests refurbishing the old barn on Justin's family's dairy farm. With no other options available, Natalie reluctantly agrees. As Russell, Natalie's fiance, must suddenly return home to attend to urgent business, Natalie is left to remodel the barn- and finish planning the wedding details- with Justin at Russell's urging. As they begin spending time together, Natalie and Justin address the circumstances regarding her abrupt departure fifteen years prior, and their friendship not only begins to mend, but deeper feelings that have been dormant since their teen years begin to surface. When Russell finally returns days before the wedding, Justin has come to realize he is in love with Natalie while she is faced with sorting through her feelings for Justin, the real reasons she agreed to marry Russell, and the past that has haunted and controlled her life for decades.

My Thoughts:On Love's Gentle Shore

was a good story. But, I had some reservations about giving it more than 3 1/2 stars. I felt certain details were just way too convenient, irrelevant or too predictable which took away from the story for me. I also did not like Natalie's character very much. She seemed rather spoiled, selfish and overdramatic, and quite frankly, in my opinion

she

was the one in the wrong for leaving in the first place. Sure, her impulsive decision could be blamed on being 17 at the time, but in 15 years she didn't mature enough to realize she basically abandoned her best friend in his greatest time of need? Decent story, I'm sure others will enjoy it, but I'm giving it 3 1/2 stars. I do, however, look forward to reading more books from this author.

This review reflects an honest view of my own thoughts and opinions regarding this book. I have not been compensated by the publisher or author in any way.

Liz Johnson fell in love with Prince Edward Island the first time she set foot on it. When she's not plotting her next trip to the island, she works as director of marketing for a Christian radio network. She is the author of several novels including

The Red Door Inn

and

Where Two Hearts Meet

, a

New York Times

bestselling novella, and a handful of short stories. She makes her home in Tucson, Arizona.

---

Hello, and welcome to my book blog! My name is Crystal Smith. Some say I have a reading addiction...

read more

Categories:

All
Action/Adventure
Autobiography
Biblical Fiction
Biography
Christian Fiction
Christian Suspense
General Articles
Historical Fiction
Historical Romance
Inspirational Romance
Mystery/Suspense
NonFiction
Novellas
Romantic Suspense
Top Ten Tuesday


RSS Feed

Books I'm Currently Reading!
Powered by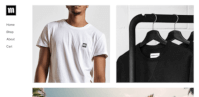 Create your own unique website with customizable templates.