About the Book:

A bride and a widow in the same day, Elisabeth's prayers are about to be answered . . . if the CIA, international arms dealers, and her best friend don't stand in the way.

Elisabeth Allen gave her heart to Jesus as a little girl and to Drew Marek as a teenager. When their wedding day finally arrives, it's the happiest day of her life--until a bomb transforms her dream come true into a living nightmare.

As Best Man at the wedding, Gabriel Di Salvo promises Drew--his best friend and CIA partner--he'll look after Elisabeth, but he never dreams it will become necessary so soon. As Elisabeth struggles to put the pieces of her life back together without Drew, Gabe becomes her rock, and as they share their grief and begin to heal, their friendship gradually deepens into something more.

Three years later, Gabe and Elisabeth are planning a future together when he receives a shocking call from the one man who can upend his happiness: Drew. Suspecting someone at the CIA is behind his abduction, Drew refuses to come home. Instead, he asks Gabe to bring Elisabeth to him. Now Gabe just has to figure out how to let her go.

Drew and Elisabeth race across Europe, dodging international arms dealers and attempting to reclaim what was stolen from them. But years of captivity and torture have left their mark on Drew. He is no longer the same boy Elisabeth fell in love with, but he is still Elisabeth's husband, and she is determined to build something new and not allow her relationship with Gabe to come between them.

When their enemies close in and the threat of a terrorist attack escalates, Gabe may be the only person they can trust. Drew, Elisabeth, and Gabe are thrown into a fight for their lives--one that will test their loyalties to God, country . . . and each other.

My Thoughts:
Out of Darkness is an intricate mix of jubilation, heartache, hope and fear. Love triangles are a complicated bear to tame in a story, but Newman bravely takes on the challenge adding the unexpected twist that one of the key characters reemerges after being thought dead. One area that Newman excels in this book is the deeply complex emotional journey each character faces with Drew's return. Drew's complete love and adoration for Elisabeth is demonstrated in every scene from his captivity, escape, and after reuniting with her to try and rebuild their future. Gabe was the most heartbreaking character for me. At first I felt that it was unlikely that Gabe and Elisabeth would be a couple because their personalities didn't seem to mesh in that way for me. Friends, yes, but romantically, eh. However, Newman changed my mind as the story progressed. After Drew returns for Elisabeth the true depth of Gabe's love for her is understood. Newman brought to the surface Gabe's conflicting emotions of joy that his best friend was alive versus absolute turmoil of losing the woman he loves. Finally, there is Elisabeth. Her character was sufficiently shocked at Drew's return and confused over her own emotional attachments between the two men that she loved. I was surprised at a turn in Elisabeth's affections, however, during an extremely tense scene toward the end of the novel. I felt by that point in the story (quite a bit of time had passed) that her devotion should have been settled. Maybe it's just me. Regardless, Newman offers readers three intriguing characters entangled in a love triangle dilemma who are struggling to outwit and survive a plethora of terrorists. Lots of twists and surprises that kept me turning the pages!

This review contains my own thoughts and opinions. I have not been compensated in any way by the publisher or author.



Erynn Newman is a pastor's kid, raised in churches all over the Eastern Seaboard. As a little girl, she created rich fantasy worlds and imaginary friends that followed her into adulthood, when she realized that meant she was either a crazy person or a writer—or maybe both. Since earning her degree in Christian Studies, she has traveled the world and served as a missionary, a counselor, an ESL teacher, and a nanny. Though she has never worked with the CIA, her DVR contains a veritable Who's Who of international spies. She is passionate about God's glory and storytelling, and is blessed to be able to use one to accomplish the other. She is a Carolina girl, a wife, and Mama to a very busy little boy, two cats, and a gaggle of characters that live inside her head. To learn more, visit

https://erynnnewman.com/​.

---

Hello, and welcome to my book blog! My name is Crystal Smith. Some say I have a reading addiction...

read more

Categories:

All
Action/Adventure
Autobiography
Biblical Fiction
Biography
Christian Fiction
Christian Suspense
General Articles
Historical Fiction
Historical Romance
Inspirational Romance
Mystery/Suspense
NonFiction
Novellas
Romantic Suspense
Top Ten Tuesday


RSS Feed

Books I'm Currently Reading!
Powered by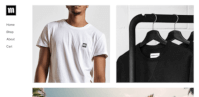 Create your own unique website with customizable templates.