Caleb Chamberlain has had many struggles since his breakup with his last girlfriend five years ago. He has maintained his sobriety after falling headlong into alcoholism and has mostly recovered from a devastating accident years ago while driving drunk. He knows he's been given a second chance but still struggles to regain his self-confidence and self-worth seeing himself as "less than" when compared to his uber successful twin brother. When Holly Gray returns to Gold Valley, Caleb has hope that maybe he also will have a second chance at love. Ironically, Holly is his twin brother's ex-fiance. She's returned to Gold Valley to complete an internship at Horseshoe Home Ranch so that she can apply for veterinarian school. However, before a romance can fully take root for Caleb and Holly, both must face past failures and personal struggles if their romance is to be a success.

While I liked the idea of a romance between Caleb and Holly, there were just too many things about this story that turned me off. First, I didn't care for Holly or Caleb's character. Holly's character, to me, almost

did

seem crazy and paranoid- which was an accusation made by Nathan that she was supposedly trying to overcome and prove wrong. Caleb also seemed a little desperate to me- for example, I very seriously doubt that his reaction to Holly's return after she basically abandoned him to run off to grad school would have been what was portrayed. Second, the romance between Caleb and Holly seemed very unlikely, Yes, they had physical chemistry rather quickly and spent a lot of time kissing, but that actually could have been attributed to Holly's remaining feelings (and attraction)

to Nathan

and she just used Caleb as a substitute. I think more effort should have been taken to show that Holly was, indeed, over Nathan with more development of an actual relationship between Holly and Caleb. Lastly, I was rather put off by Holly's rather dramatic reaction to the "mean girls" words at the church- she basically ran off and abandoned Caleb and wouldn't even talk to him, then just showed up expecting everything to pick up as normal months later. Had potential, but ended up being disappointed, unfortunately.

This review contains my own thoughts and opinions. I received a complimentary copy of this book from the author.

Liz Isaacson is the pen name for Elana Johnson as she writes inspirational romances. She loves all things cowboys, and will write romance in Texas, Montana, and anywhere else she can find horses and mountains. Find her at http://lizisaacson.com.

---

Hello, and welcome to my book blog! My name is Crystal Smith. Some say I have a reading addiction...

read more

Categories:

All
Action/Adventure
Autobiography
Biblical Fiction
Biography
Christian Fiction
Christian Suspense
General Articles
Historical Fiction
Historical Romance
Inspirational Romance
Mystery/Suspense
NonFiction
Novellas
Romantic Suspense
Top Ten Tuesday


RSS Feed

Books I'm Currently Reading!
Powered by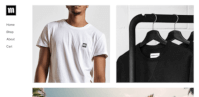 Create your own unique website with customizable templates.