About the Book:

Professional photographer Lily Caswell has one goal in mind—opening her own photography studio in her charming New England town. Too many months of working odd jobs has taken its toll, and Lily is determined to earn the coveted studio space in the heart of the downtown district. With the help of her friends and support of her church community, Lily sets out to make her dreams of Picture Perfect come true.

Micah Wyland is used to taking punches—just not in the usual way. He returns to his hometown with the intention of opening his own martial arts studio, but putting his past behind him proves harder than anticipated when Lily Caswell comes back into his life.

When they get thrown together for swing dance lessons, romance heats up on—and off—the dance floor. As Lily gets to know Micah, she believes he's changed. But forgetting the past isn't easy, especially when she discovers they've both set their sights on the same piece of real estate. And a dark secret from Micah's past is quickly catching up.

My Thoughts:

Lily and Micah's first meeting is not only comical, but sets the tone for the first weeks of their relationship- strenuous, yet filled with undeniable attraction. Early on Micah is so endearing to me and draws my sympathy because he just can't say the right thing- either his sarcastic wit comes through in the most inopportune times or the words he chooses rub Lily the wrong way. Their bantering becomes entertaining, but when they finally stop bickering they find the attraction they have for each other has bloomed into a sweet romance. And Micah's kisses!!! Five star swoon-worthy! But all is not perfect in "Love Land" and trials test their relationship's endurance. In the end, both Micah and Lily show growth and maturity as he comes to grips with his past mistakes and learns to forgive himself, and she faces her insecurities head on. Enjoyable romance with fun characters! I hope there will be a sequel continuing the stories of some of the other characters!

This review contains my own thoughts and opinions regarding this literary work. I have not been compensated by the publisher or author in any way.

Emily graduated from Gordon College in Massachusetts with degrees in English as well as Biblical Studies. She now works as an editor for a government consulting group, but she earned her living as a wedding photographer, high school English teacher, newspaper copy editor, piano teacher, and women's self-defense instructor. To learn more about her writing, visit

http://www.emilycreynolds.com/.

---

Hello, and welcome to my book blog! My name is Crystal Smith. Some say I have a reading addiction...

read more

Categories:

All
Action/Adventure
Autobiography
Biblical Fiction
Biography
Christian Fiction
Christian Suspense
General Articles
Historical Fiction
Historical Romance
Inspirational Romance
Mystery/Suspense
NonFiction
Novellas
Romantic Suspense
Top Ten Tuesday


RSS Feed

Books I'm Currently Reading!
Powered by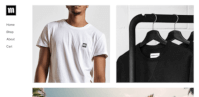 Create your own unique website with customizable templates.