About the Book:Redeeming Love

is the beautiful retelling of the Biblical account of the prophet Hosea and his prostitute wife, Gomer. Rivers chooses the mid-1800's gold rush period as the setting for the novel which lends itself nicely to the events unfolding in the plot. After suffering unspeakable horrors as a child after being sold into prostitution at the tender age of 8, "Angel" is bitter, hollow, and sees her only worth as what pleasure she can give a man. When Michael Hosea first sees her, he immediately feels the Holy Spirit's nudging that he is to make her his wife. Wanting to follow God's leading but perplexed as to why God would choose

this

woman, Michael rescues Angel from the brothel where she works and marries her. As they try to carve out a new life, Angel is constantly defying Michael bucking his attempts at creating some semblance of a marriage. She only sees herself as a prostitute, not as a woman deserving love. Michael remains consistent showing her patient, enduring love as he tries to open her eyes to the value she has as a child of God and as his wife. After multiple attempts at leaving Michael- and his repeated rescue of her- Angel finally leaves for good after realizing she has fallen in love with him but feeling he is deserving of a better wife. Brokenhearted at her final abandonment, Michael is left to trust God for her healing, her love, and the hope that she will one day return.

My Thoughts:Redeeming Love

can be considered one of the classics in Christian fiction because of the richness and depth found between its pages. Rivers does a fine job unfolding not only the love story between Michael and Angel, but also the story of God's love for us, how He continually pursues us with an unrelenting love, and how only He can make us whole and complete. The novel is disturbing to read in many places as Rivers delves into the dark world of prostitution, rape, and incest (although it is not descriptive). However, as Michael and Angel's marriage evolves, she also presents the beauty and purity of sex the way God originally intended it- between a husband and wife. Facing our past, forgiveness, commitment in marriage, and recognizing the boundless extent of God's love for us grace the pages of this novel making it a must read!

This review reflects an honest view of my own thoughts and opinions regarding this book. I have not been compensated by the publisher or author in any way.

New York Times bestselling author Francine Rivers continues to win both industry acclaim and reader loyalty around the globe. Her numerous bestsellers include Redeeming Love, A Voice in the Wind, and Bridge to Haven, and her work has been translated into more than thirty different languages. She is a member of Romance Writers of America's coveted Hall of Fame as well as a recipient of the Lifetime Achievement Award from American Christian Fiction Writers (ACFW). Visit Francine online at

www.francinerivers.com

and connect with her on Facebook (www.facebook.com/FrancineRivers) and Twitter (@FrancineRivers).

---

Hello, and welcome to my book blog! My name is Crystal Smith. Some say I have a reading addiction...

read more

Categories:

All
Action/Adventure
Autobiography
Biblical Fiction
Biography
Christian Fiction
Christian Suspense
General Articles
Historical Fiction
Historical Romance
Inspirational Romance
Mystery/Suspense
NonFiction
Novellas
Romantic Suspense
Top Ten Tuesday


RSS Feed

Books I'm Currently Reading!
Powered by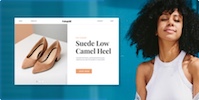 Create your own unique website with customizable templates.