Hannon pairs an unlikely duo for an epic romance in

Sandpiper Cove

that will have readers pining for more! Lexie Graham, police chief of Hope Harbor, and Adam Stone, a recently released ex-con hoping for a new start in life, meet after Adam is a victim of a string of vandalisms in town that Lexie is investigating. When Adam's beloved dog, Clyde, is hurt in one of the vandalism acts, Adam seeks Lexie's help in caring for him. Lexie returns the favor by soliciting Adam's help in mentoring a troubled teen linked with the vandalisms. Although both regretfully understand that a romance would be not only unconventional but could also be detrimental to Lexie's career, the two can't resist the growing attraction between them or their deepening feelings for one another. After some clever matchmaking by Charley, the town sage and local food truck hero, Adam and Lexie begin secretly dating. As Adam helps Lexie confront her anger toward God and Lexie nudges Adam to see that he is a well-loved resident of Hope Harbor with a future in his new hometown, their hearts entwine leading to a fairy tale ending.

There are

so

many things about this novel that I loved! Adam and Lexie's first dance will make the reader swoon. Lexie's anxiousness-turned-to-over-the-top-eagerness for their first kiss was adorable! And the messages of God's redemptive power and grace in our lives threaded throughout the story were thought provoking. This may be one of Hannon's best novels thus far and will be one I read again and again!

This review contains my own thoughts and opinions. I received a complimentary copy of this book from the publisher in exchange for my unbiased review.

Irene Hannon is the best-selling author of more than 35 novels. Her books have been honored with the coveted RITA Award from Romance Writers of America, the HOLT Medallion, the Reviewer's Choice Award from Romantic Times BOOKreviews magazine adn the Daphne du Maurier Award for mystery/suspence. Irene and her husband make their home in Missouri, USA. To learn more about Irene Hannon, visit her website at www.irenehannon.com

.

---

Hello, and welcome to my book blog! My name is Crystal Smith. Some say I have a reading addiction...

read more

Categories:

All
Action/Adventure
Autobiography
Biblical Fiction
Biography
Christian Fiction
Christian Suspense
General Articles
Historical Fiction
Historical Romance
Inspirational Romance
Mystery/Suspense
NonFiction
Novellas
Romantic Suspense
Top Ten Tuesday


RSS Feed

Books I'm Currently Reading!
Powered by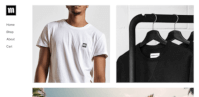 Create your own unique website with customizable templates.