An honorable discharge from the army after an explosion left him with a permanent leg injury found Squire Ackerman back at the family ranch working as foreman so his parents could retire. However, what he finds when he returns home is that a large sum of money is unaccounted for in the ranch's records unbeknownst to his parents. Until he can find the missing money, his parents can't retire- and he can't pursue his dream of becoming a veterinarian. So when Kelly Russell returns to town trying to start a new life for her son and herself after a nasty divorce, Squire hires her as the ranch's new accountant in hopes that she can trace the mystery of the missing money. Squire and Kelly share a long history- she was his sister's best friend in high school, and he had a crush on her even though he was two years younger. Working side-by-side with Kelly, Squire discovers he has never fully gotten over Kelly's rejection of his adolescent invitation to the prom or his deep feelings for her, and Kelly finds she is also attracted to him. As the two become closer, new obstacles surface that must be addressed before Squire and Kelly can advance including Kelly's reluctance to start a new relationship, Squire's habit of keeping things to himself and trying to solve issues without the help of others, and the looming possibility that the missing money may never be found.

While I liked the premise of this story, there were a few things that I feel missed the mark. But first, the things I liked- Finn is adorable, and I liked the bond that formed between him and Squire. Also, the perpetrator behind the stolen money was a complete surprise! But, I had some trouble believing that Kelly would be ready for a serious relationship after just learning about her husband's affair four months prior and divorcing him only one month later. Don't think so! If she really loved her husband, it would take months if not years to get over his betrayal. Maybe if Squire and Kelly's history from high school showed that she, too, had a crush on him or if the divorce had occurred many months in the past then maybe it would be a little more believable that she could move on so quickly. I also felt both characters were a little wishy-washy and inconsistent in their decisions. One chapter they contemplate a major decision and seem to

make

a decision, and then a couple chapters over they are like "I don't know what to do! What should I do?". I was confused at points because I was thinking, "But you JUST decided...". I also felt like the last chapter ended very suddenly. Overall, it was still a good read, and I'm looking forward to reading the cowboys' stories in this series.

This review contains my own thoughts and opinions. I have not been compensated in any way from the publisher or the author.

Liz Isaacson is the pen name for Elana Johnson as she writes inspirational romances. She loves all things cowboys, and will write romance in Texas, Montana, and anywhere else she can find horses and mountains. Find her at http://lizisaacson.com.

---

Hello, and welcome to my book blog! My name is Crystal Smith. Some say I have a reading addiction...

read more

Categories:

All
Action/Adventure
Autobiography
Biblical Fiction
Biography
Christian Fiction
Christian Suspense
General Articles
Historical Fiction
Historical Romance
Inspirational Romance
Mystery/Suspense
NonFiction
Novellas
Romantic Suspense
Top Ten Tuesday


RSS Feed

Books I'm Currently Reading!
Powered by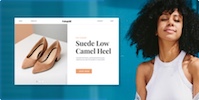 Create your own unique website with customizable templates.