In

Shattered,

the second installment of the Alaskan Courage Series, Pettrey incorporates danger, adventure, and heart-tingling romance as has come to be expected of her writing style. Reef McKenna, next to the youngest of the McKenna siblings, has been accused of murdering fellow snow-boarder, Karli Davis. But his sister, Piper, is convinced of his innocence. When family friend, Deputy Landon Grainger, is assigned to the case he is torn between his close relationship with the McKenna family and his loyalty to finding out the truth about Karli's death. As Piper launches her own investigation in order to prove Reef's innocence and pleas for his help, Landon reluctantly acquiesces and joins her for fear that Piper will endanger herself. As Landon and Piper make there way through the Canadian wilderness searching for clues, they both find that they also must sort through their feelings for one another that have grown well beyond friendship.

I have grown to love this series and could not put this book down! Although the plot line to search for clues to find Karli's real killer is laced with danger, corporate greed, and adventure, it is completely upstaged by the developing romance between Piper and Landon! In

Submerged

, readers were made privy to Landon's attraction to and feelings for Piper by the end of the book.

Shattered

picks up several months later revealing that Landon still hasn't made his feelings for Piper known and is struggling with her dating relationship with Denny turning to inappropriate coping methods. But, the investigation into Karli's murder provides many opportunities for Piper and Landon to be alone which gives them the perfect setting for their budding relationship to take root. Landon's deepening love for Piper shows through his tenderness and fierce protection of her. Piper, on the other hand, begins to understand that the feelings for Landon that have confused her since last summer are actually because she's fallen in love with him.

​I absolutely love, love, love Pettrey's character development with these two! Pettrey's characters are so authentic and she isn't afraid to broach delicate subjects such as dealing with vices, temptation (I found it rather amusing how many cold showers Landon had to take!), having the courage to be vulnerable and exposing your heart, and the awkwardness of taking a relationship from a dear friendship to a romantic one. I am

especially

thankful that Pettrey has the boldness to incorporate these traits in her characters in a "Christian fiction" story where all too often the characters are watered down instead of exhibiting the God-given passion for life that He has instilled in us as His creations. I was very happy with Piper and Landon's outcome and can't wait to see what's next for the McKenna clan and their friends!

This review contains my own thoughts and opinions. I have not been compensated for this review in any way.

​Dani Pettrey, is a wife, home-schooling mom, and the author of the bestselling romantic suspense Alaskan Courage series. She is winner of the 2013 Holt Medallion for First Novel and the Colorado Romance Writers 2013 Award of Excellence. She and her husband have two daughters and reside in the D.C. Metro area. To learn more about the author and her books, visit her website at

danipettrey.com

.

---

Hello, and welcome to my book blog! My name is Crystal Smith. Some say I have a reading addiction...

read more

Categories:

All
Action/Adventure
Autobiography
Biblical Fiction
Biography
Christian Fiction
Christian Suspense
General Articles
Historical Fiction
Historical Romance
Inspirational Romance
Mystery/Suspense
NonFiction
Novellas
Romantic Suspense
Top Ten Tuesday


RSS Feed

Books I'm Currently Reading!
Powered by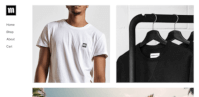 Create your own unique website with customizable templates.