About the Book:


Boston, MA 1773: Shards of Eliza Campbell's life crash to the ground when she discovers a devastating secret: her father was a spy for the Sons of Liberty. Determined to uncover the truth, not even a marriage proposal from the dashing British Officer Samuel Martin can dissuade her. When rescued from British capture by handsome patriot Thomas Watson, Eliza discovers what her father risked his life for and yearns to know more. But will her budding attraction to this courageous patriot damage her already wounded heart?

After years of being blackmailed by Officer Martin, Thomas plans to start a new life in the small town of Sandwich. However, when his actions place Eliza and her sister in danger, he must act quickly to protect them from falling into enemy hands. If the three of them are discovered, their lives will never be the same. Now, not only must he protect Eliza, he must protect his heart from a love that is sure to wound him far greater than any British soldier ever could.

My Thoughts:
Can I just start by saying that Amber Lynn Perry is a new favorite in the historical romance genre on my bookshelf! One of the hallmarks for me of a good writer is that he or she draws the reader into the action making them a part of the story. Perry not only successfully accomplishes this with the action and danger unfolding throughout the plot, but also takes her writing to the next level by drawing the reader straight into the depths of the emotions the characters are experiencing. I did not perceive that I was a simple spectator observing the characters around me, but rather Perry wrote in such a way that I felt Thomas and Eliza's longing for one another, suffered his torture at having to keep his affections restrained, cried with Eliza as she felt rejected by Thomas again and again, and experienced the unease of Samuel's disturbing psychosis. And the romance! Mercy! The longing Thomas and Eliza had for one another was just barely contained beneath the surface as they struggled to navigate their feelings. But when they both finally relented and released their pent up love for one another- the pages were smoking! (Those kisses! I think the edges of my book are singed a little!!) A compelling plot and deep-rooted love story that kept me turning the pages well into the night, this one has landed on my "favorites" shelf to be enjoyed again and again! As a matter of fact, I enjoyed it so much I've already started book #2 in the series!



This review contains my own thoughts and opinions regarding this literary work. I have not been compensated by the publisher or author in any way.



Amber Lynn Perry is a historical romance novelist, focusing on her favorite time in American history--the Revolutionary era. She received a Bachelor's degree from Portland State University and currently lives in Washington state with her husband and two daughters. She loves to hear from readers and you can contact her through her website, www.amberlynnperry.com or through her Facebook page, www.facebook.com/amberperrywrites.

---

Hello, and welcome to my book blog! My name is Crystal Smith. Some say I have a reading addiction...

read more

Categories:

All
Action/Adventure
Autobiography
Biblical Fiction
Biography
Christian Fiction
Christian Suspense
General Articles
Historical Fiction
Historical Romance
Inspirational Romance
Mystery/Suspense
NonFiction
Novellas
Romantic Suspense
Top Ten Tuesday


RSS Feed

Books I'm Currently Reading!
Powered by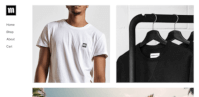 Create your own unique website with customizable templates.