About the Book:

Escape is Anna Rone's only option. Never again will she be trapped in a loveless marriage. A new life in America means safety—and discovering the truth behind her beloved brother's death. But when she is nearly captured and forced to return to England, her vow to never marry for anything but love is forgotten when she must marry for protection. Perhaps the handsome man she accepts is truly as caring as he seems. If he is not, her future in America is darker than ever before.

Captain Henry Donaldson aided the colonists too many times. And now, the British army intends to make him pay with his life. Without his friends in Sandwich, he would be a dead man. He's already changed his name, and when the kind, courageous woman he rescued offers to become his bride, he accepts despite the risks. His past taught him that women are not to be trusted and that love can cut deeper than the sword. Only time will reveal if this choice will bring the greatest pain he's ever known.

My Thoughts:
​I love stories of arranged marriages where the two people actually fall in love! Henry and Anna both seek shelter and safety in their faux marriage, but find their mutual attraction hard to resist. The two could have enjoyed wedded bliss much sooner if Henry hadn't been so unwilling to open himself up to the possibility of a broken heart again. Enjoyed seeing the friendships between the ladies and the men grow deeper through trial. Although there were several elements to the story that seemed rather obvious to me, I enjoyed watching Henry's vulnerability fade away as Anna became the love of his life!



This review contains my own thoughts and opinions regarding this literary work. I have not been compensated by the publisher or author in any way.

​

Amber Lynn Perry is a historical romance novelist, focusing on her favorite time in American history--the Revolutionary era. She received a Bachelor's degree from Portland State University and currently lives in Washington state with her husband and two daughters. She loves to hear from readers and you can contact her through her website, www.amberlynnperry.com

or through her Facebook page,

www.facebook.com/amberperrywrites

.

---

Hello, and welcome to my book blog! My name is Crystal Smith. Some say I have a reading addiction...

read more

Categories:

All
Action/Adventure
Autobiography
Biblical Fiction
Biography
Christian Fiction
Christian Suspense
General Articles
Historical Fiction
Historical Romance
Inspirational Romance
Mystery/Suspense
NonFiction
Novellas
Romantic Suspense
Top Ten Tuesday


RSS Feed

Books I'm Currently Reading!
Powered by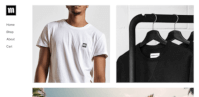 Create your own unique website with customizable templates.