About the Book:

After the tragic death of her husband, Aven Norgaard is beckoned to give up her life in Norway to become a housekeeper in the rugged hills of Nineteenth-Century Appalachia. Upon arrival, she finds herself in the home of her late husband's cousins—three brothers who make a living by brewing hard cider on their three-hundred acre farm. Yet even as a stranger in a foreign land, Aven has hope to build a new life in this tight-knit family.

But her unassuming beauty disrupts the bond between the brothers. The youngest two both desire her hand, and Aven is caught in the middle, unsure where—and whether—to offer her affection. While Haakon is bold and passionate, it is Thor who casts the greatest spell upon her. Though Deaf, mute, and dependent on hard drink to cope with his silent pain, Thor possesses a sobering strength.

As autumn ushers in the apple harvest, the rift between Thor and Haakon deepens and Aven faces a choice that risks hearts. Will two brothers' longing for her quiet spirit tear apart a family? Can she find a tender belonging in this remote, rugged, and unfamiliar world?

A haunting tale of struggle and redemption,

Sons of Blackbird Mountain

is a portrait of grace in a world where the broken may find new life through the healing mercy of love.

My Thoughts:Sons of Blackbird Mountain

is such a beautiful tale of love and family! Immediately the reader is welcomed into the Norgaard extended family along with Aven. Bischof does a remarkable job at portraying each of the brothers' unique personalities- Haakon's "young buck" personality brimming with ego, masculinity, and impulsiveness; Thor's quiet strength and extensive knowledge of the family business; and Jorgan's burdened role as head of the family. Although the love triangle between Haakon, Aven, and Thor develops pretty early, the reader can also sense that Aven's affections tend to lean toward Thor. Thor's shyness, tenderness (especially with Aven), and bravery battling his demons endears him to the reader's heart. I love how the author uses a combination of sign and Thor's written words throughout the story, and especially how Aven sees deep to his heart and truly "hears" and understands him creating a beautiful joining of two souls. Truly a special book that I will treasure reading again and again!

I received a complimentary copy of this book from Thomas Nelson through NetGalley. Opinions expressed in this review are completely my own.

Joanne Bischof

is an ACFW Carol Award and ECPA Christy Award-winning author. She writes deeply layered fiction that tugs at the heartstrings. She was honored to receive the San Diego Christian Writers Guild Novel of the Year Award in 2014 and in 2015 was named Author of the Year by the Mount Hermon conference. Joanne's 2016 novel,

The Lady and the Lionheart

, received an extraordinary 5 Star TOP PICK! from RT Book Reviews, among other critical acclaim. She lives in the mountains of Southern California with her three children. Visit her online at JoanneBischof.com, Facebook: Author, JoanneBischof, Instagram: @JoanneBischof.

---

Hello, and welcome to my book blog! My name is Crystal Smith. Some say I have a reading addiction...

read more

Categories:

All
Action/Adventure
Autobiography
Biblical Fiction
Biography
Christian Fiction
Christian Suspense
General Articles
Historical Fiction
Historical Romance
Inspirational Romance
Mystery/Suspense
NonFiction
Novellas
Romantic Suspense
Top Ten Tuesday


RSS Feed

Books I'm Currently Reading!
Powered by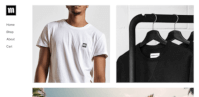 Create your own unique website with customizable templates.