About the Book:

Since childhood, Julie Matthews has felt closest to God when singing. Mere days away from realizing her lifelong dream of singing professionally, she awakens in a hospital room unable to speak. Suddenly her dreams and God seem distant. 



Rick Matthews supports his ambitious wife, but has no solution for the constant tension between them. During Julie's recovery, Rick becomes Julie's caregiver and their marriage undergoes a wonderful change--they rediscover each other.

But as Julie's voice grows stronger, unseen wounds surface and years of unhealthy habits begin again to pull them apart. Faced with losing their newly rekindled love, Julie and Rick are forced to evaluate the state of their marriage and how their dysfunction has affected their marriage and their children. 



Sticks and stones may break bones, but words can crush the spirit.

My Thoughts:
​I have to admit, this book was difficult for me to read but I'm glad that I did. I honestly did not like Julie's character and felt the full force of Proverbs 25:24's admonition that "it's better to live alone in the corner of an attic than with a quarrelsome wife in a lovely home" finding that my sympathies went to Rick. However, as the story progressed after Julie regained her voice and tensions began to arise again, Arnold did a marvelous job at having both Julie and Rick discover their own faults and contributions to the demise of their marriage. The author also did a fantastic job at bringing to surface within the reader the unease that any woman would feel at the presence of Angelina within the conflict. Julie and Rick's story was a subtle (or maybe not so subtle) reminder that bad habits and selfish tendencies can creep into a marriage acting as a caustic agent if not promptly dealt with. Another reminder jumping from the pages is that if you want a relationship to change, you have to choose to make the changes necessary to see healing- it's not going to just happen on its on. Tough love and solid reminders of what makes a strong marriage.



This review contains my own thoughts and opinions regarding this literary work. I have not been compensated by the publisher or author in any way.

Shellie Arnold is a writer and speaker on marriage and family. She truly believes despite baggage, neglect, or mistakes if a husband and wife listen to God, they can live happily even after. Her passion is sharing how God has helped her do exactly that. She maintains a blog at shelliearnold.com and is the founder of YOUR MARRIAGE resources. Shellie is a mother of three and has home schooled for over twenty years. She lives in Ohio with her husband of thirty years.

---

Hello, and welcome to my book blog! My name is Crystal Smith. Some say I have a reading addiction...

read more

Categories:

All
Action/Adventure
Autobiography
Biblical Fiction
Biography
Christian Fiction
Christian Suspense
General Articles
Historical Fiction
Historical Romance
Inspirational Romance
Mystery/Suspense
NonFiction
Novellas
Romantic Suspense
Top Ten Tuesday


RSS Feed

Books I'm Currently Reading!
Powered by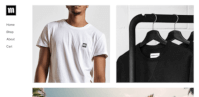 Create your own unique website with customizable templates.