Submerged,

the first book in the Alaskan Courage series by author Dani Pettrey, introduces the reader to the McKenna family of Yancey, Alaska. After a plane crashes into the icy waters off the Alaskan coast, Cole, eldest of the McKenna clan, and his siblings join in the recovery efforts. When one of the victims turns out to be the aunt of Cole's first love, Bailey Craig, his heart resurrects the crushing pain experienced when Bailey broke his heart as a teenager. Bailey returns to Yancey for her beloved aunt's funeral albeit reluctantly. Filled with shame and regret from past mistakes, Bailey tries to keep a low profile while in town hoping especially not to run into Cole. As fate would have it, however, Cole and Bailey are reunited after the investigation into the plane crash reveals that the event may not have been an accident. Cole's best friend, Deputy Landon Grainger, enlists the two for help in solving the crime- Cole for his experience in outdoor adventure sports and scuba diving, and Bailey for her expertise in Russian history. As Cole and Bailey work together to solve the mystery of her aunt's murderer, barriers from past hurts crumble allowing the two to explore a love that never left their hearts. Tales of sunken treasure, family secrets, and ties to the Romanov dynasty result in a page turning adventure as Cole and Bailey draw closer to the killer and to each other.

What I love most about this book is the theme of second chances. Cole and Bailey's story unfolds with each chapter revealing the love each still holds for the other after all these years. Cole's tenderness, gentleness, and patience with Bailey as she wrestles with her own demons of shame and guilt portray a beautiful, unconditional love paralleling Christ's love for us. Not only do Cole and Bailey receive a second chance at love, but Bailey finally comes to realize that she has been fully redeemed and made new through Jesus's death on the cross. Her past sins no longer shackle her to a life of shame and judgement. What a poignant depiction of beauty from ashes. On a side note, I also thoroughly enjoyed the transitions beginning to occur in the relationship between Landon and Piper. Can't wait to read the next book in the series to see where the road takes their burgeoning relationship! I think Pettrey is going to be one of my new favorite authors!

This review contains my own thoughts and opinions. I have not been compensated for this review in any way.

Dani Pettrey, is a wife, home-schooling mom, and the author of the bestselling romantic suspense Alaskan Courage series. She is winner of the 2013 Holt Medallion for First Novel and the Colorado Romance Writers 2013 Award of Excellence. She and her husband have two daughters and reside in the D.C. Metro area. To learn more about the author and her books, visit her website at

danipettrey.com

.

---

Hello, and welcome to my book blog! My name is Crystal Smith. Some say I have a reading addiction...

read more

Categories:

All
Action/Adventure
Autobiography
Biblical Fiction
Biography
Christian Fiction
Christian Suspense
General Articles
Historical Fiction
Historical Romance
Inspirational Romance
Mystery/Suspense
NonFiction
Novellas
Romantic Suspense
Top Ten Tuesday


RSS Feed

Books I'm Currently Reading!
Powered by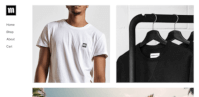 Create your own unique website with customizable templates.