About the Book:

After he becomes her hero by intervening and rescuing her from a potential date rape situation at a bar, Caleb Stiles and Kate Hawkins become almost inseparable in the days following and quickly begin falling in love. They share the same affinity for good music, enjoy dropping humor into their easy conversations, and share some leave-you-breathless kisses. Their road to a bright future together, however, comes to a sobering halt when they discover the one trait that will separate them- he's a Christian and works as a youth pastor, she's an atheist and speaks at rallies organized by her parent's anti-church organization. The turmoil this reality creates within them devastates them both. Although both know that a relationship is next to impossible for them after this revelation, a lawsuit filed against the church-owned children's center where Caleb works causes them to continue crossing paths. As they, therefore, continue spending time together, Kate's intrigue with Caleb's firm foundation of his faith and learning about tragic events from his past opens the door to her heart as she begins questioning- and challenging- all of the things she was taught growing up.

My Thoughts:

This book has all the elements that make it an "I just can't put it down" book. It makes you think on a deeper level about your own convictions. It entails a romance that is tender yet intense, passionate yet reserved. It will make you laugh along with its very likeable characters. And the author just plain has good taste in music!! There are so many things that I love about this book. I love the unlikely pairing of an atheist and a Christian pastor and their emotional struggle and turmoil as they unpack what this means for them after learning of this chasm

after

they have already started falling in love. I appreciate Matayo's characterization of Caleb- he's a cool guy with a wrecked past that now lives with grace, character, and integrity. And even though it causes him great turmoil, he stands firm on his convictions and trusts his Savior for his "happily ever after" even though he knows it may not include the woman he loves. But mostly, I appreciate how Matayo makes the reader evaluate their own convictions. I am a Christian and felt challenged to look at my convictions straight in the face to make sure that they line up with scripture, not just "how I was raised", because sometimes how we were raised- even in a Christian home- is a far cry from what the Bible

actually

teaches. Thank you, Amy Matayo, for challenging me in this way! And finally, two observations to mention from a creative standpoint- the author laces "sway" throughout the book in different settings and using the different meanings of the word- very clever! And can I just say that the girl has stellar taste in music! Different artists, songs, and albums are used to introduce each chapter and are woven throughout the story. The Civil Wars, Johnny Cash, The Lumineers, Need To Breathe….some of my FAVORITES!

This review contains my own thoughts and opinions. I have not been compensated by the publisher or author in any way.

Author Amy Matayo is an excellent speaker, mathematician, seamstress, chef...and liar. She's decent at writing books but not much else. Then again, the book thing makes her marginally cool and a whole lot intimidating. Not really. Not even her kids are afraid of her. She graduated with barely passing grades from John Brown University with a degree in Journalism. But she's proud of that degree and all the ways she hasn't put it to good use. She laughs often, cries easily, feels deeply, and loves hard. She lives in Arkansas with her husband and four kids and is working on her next novel. Visit her website at

http://www.amymatayo.com

.

---

Hello, and welcome to my book blog! My name is Crystal Smith. Some say I have a reading addiction...

read more

Categories:

All
Action/Adventure
Autobiography
Biblical Fiction
Biography
Christian Fiction
Christian Suspense
General Articles
Historical Fiction
Historical Romance
Inspirational Romance
Mystery/Suspense
NonFiction
Novellas
Romantic Suspense
Top Ten Tuesday


RSS Feed

Books I'm Currently Reading!
Powered by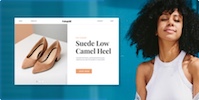 Create your own unique website with customizable templates.