Kidnapped as a teenager, Shannon Bliss has escaped the terrifying control of the Jacoby crime family. Although reluctant to share her experiences while in captivity, she seeks out the help of private investigator, Matthew Dane, who has first hand insight into Shannon's trauma after going through the grueling ordeal of having his own daughter kidnapped. Matthew's experience in leading his daughter through the healing process and assisting her as best he can back into a "normal" life after she was rescued, propels Shannon to trust him to help her do the same. As Shannon becomes more comfortable with Matthew, she begins opening up sharing details about her experience and provides information that will lead to the evidence necessary to capture and convict the Jacoby family responsible for her kidnapping and captivity. Matthew's network of friends become a crucial part of not only Shannon's rehabilitation, but also in the investigation.

I have to admit this novel was not what I expected after being a huge fan of Henderson's for many years. There was not much suspense or danger (although the storyline

hinted

that Shannon would be in danger if the Jacoby family knew she survived). Instead, the novel was basically Shannon sharing small glimpses into her kidnapping and captivity- but only

a little bit

of her experience. I would have liked to have seen more development into her kidnapping story, suspense, danger- anything to help the plot not be so dull and flat. And as far as the "romance" goes, there was no romance! This element of the story was more along the lines of Shannon having a crush on a man who believes he is too old for her. At one point in the story, Shannon even admits to Matthew that she has a "crush" on him! Not the level of romance I was hoping for. The one redeeming aspect of the book was the inclusion of many of the beloved characters from the O'Malley series, Paul and Ann Falcon from

Full Disclosure,

and Bryce and Charlotte Bishop from

Unspoken.

Henderson masterfully weaves these characters into

Taken

in a way that makes sense and adds to the plot. Otherwise, I was disappointed in this one.

This review contains my own thoughts and opinions. I received no compensation from the publisher or author for my review.

Dee Henderson is the author of numerous novels including

Taken, Unspoken, Full Disclosure,

and the acclaimed O'Malley and Uncommon Heroes seires. Her books have won or been nominated for several prestigious industry awards, such as the RITA Award, the Christy Award, and the ECPA Gold Medallion. Dee is a lifelong resident of Illinois. To learn more, visit her website at

www.deehenderson.com

.

---

Hello, and welcome to my book blog! My name is Crystal Smith. Some say I have a reading addiction...

read more

Categories:

All
Action/Adventure
Autobiography
Biblical Fiction
Biography
Christian Fiction
Christian Suspense
General Articles
Historical Fiction
Historical Romance
Inspirational Romance
Mystery/Suspense
NonFiction
Novellas
Romantic Suspense
Top Ten Tuesday


RSS Feed

Books I'm Currently Reading!
Powered by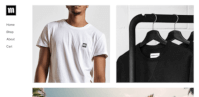 Create your own unique website with customizable templates.