About the Book:

Christian parenting is hard work--and it's getting harder. Parents have a deep desire to pass on their faith, but fear that today's increasingly skeptical and hostile world will eventually lead their kids to reject the truth of Christianity. That leaves many parents feeling overwhelmed--uncertain of what they can do to help their children, given the difficulty and extent of the faith challenges they will face.

This practical and timely resource gives parents the confidence of knowing what to discuss with their children and how to discuss it in order to facilitate impactful conversations that will form the basis of a lifelong faith. In a friendly, parent-to-parent voice, Natasha Crain identifies 30 specific conversations about God that parents must have with their children, organizing them under the categories of

- the existence of God

- science and God

- the nature of God

- believing in God

- the difference God makes

Chapters are sequenced in a curriculum-oriented way to provide a cumulative learning experience, making this book a flexible resource for use in multiple settings: homes, church classes, youth groups, small groups, private Christian schools, and homeschools. Every chapter has a step-by-step conversation guide with discussion questions and tips, and content is readily adaptable for use with kids of any age (elementary through high school).

My Thoughts:Talking with Your Kids about God: 30 Conversations Every Christian Parent Must Have

is a go to resource for every Christian parent's bookshelf. Crain's easy to understand narratives offer simple explanations to complex problems. Parents are guided to encourage their children's critical thinking skills to draw their own conclusions. In a culture that demands absolute evidence that God exists but yet expects complete acceptance of its own fallible theories (such as evolution) Crain walks the reader through taking the evidence that we can see and comparing it to each possible solution to derive at the most probable explanation- that a loving God is behind every aspect of life as we know it. Suggested conversation starters and follow-up questions to help take the discussion deeper will assist parents in equipping their children to intelligently discuss the existence of God with any skeptic. Likewise, parents are equally challenged as Crain presents genuine questions posed on her blog about the topic of each chapter challenging parents to consider how

they

would respond if the same question were posed to them. Exceptional tool for families!

I received a complimentary copy of this book from the publisher. A review was not required but was voluntary and contains my own thoughts and opinions regarding this literary work.

Natasha Crain is a popular blogger, author, and speaker who is passionate about equipping Christian parents to raise their kids with an understanding of how to make a case for and defend their faith in an increasingly secular world. Her blog, Christian Mom Thoughts, attracts more than 25,000 readers each month. The author of Keeping Your Kids on God's Side, Natasha has an MBA in marketing and statistics from UCLA and a certificate in Christian apologetics from Biola University. A former marketing executive and adjunct professor, she lives in Southern California with her husband and three children. To learn more about her blog and books, visit

​http://christianmomthoughts.com/

.

---

Hello, and welcome to my book blog! My name is Crystal Smith. Some say I have a reading addiction...

read more

Categories:

All
Action/Adventure
Autobiography
Biblical Fiction
Biography
Christian Fiction
Christian Suspense
General Articles
Historical Fiction
Historical Romance
Inspirational Romance
Mystery/Suspense
NonFiction
Novellas
Romantic Suspense
Top Ten Tuesday


RSS Feed

Books I'm Currently Reading!
Powered by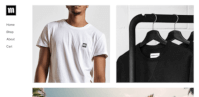 Create your own unique website with customizable templates.