About the Book:

When Trace Riley finds the smoldering ruins of a small wagon train, he recognizes the hand behind the attack as the same group who left him as sole survivor years ago. Living off the wilderness since then, he'd finally carved out a home and started a herd--while serving as a self-appointed guardian of the trail, driving off dangerous men. He'd

hoped those days were over, but the latest attack shows he was wrong.

Deborah Harkness saved her younger sister and two toddlers during the attack, and now finds herself at the mercy of her rescuer. Trace offers the only shelter for miles around, and agrees to take them in until she can safely continue. His simple bachelor existence never anticipated kids and women in the picture and their arrival is unsettling--yet enticing.

Working to survive the winter and finally bring justice to the trail, Trace and Deborah find themselves drawn together--yet every day approaches the moment she'll leave forever.

My Thoughts:

I truly admire the steadfast determination and strength of the people who settled the Old West. This story highlighted some of the many dangers travelers faced while also showcasing the bravery and courage many displayed. This bravery was evident in Trace's commitment to keep the trail and Deb and her family safe. However, there were unresolved issues left in the plot that bothered me. For example, even though Trace saw himself as saving lives on the trail, it did not seem that he ever reconciled his hatred toward the outlaws' attack on his own wagon train. Also, I felt the story was rushed and unfinished at the end. The reader tagged along throughout the hunt for the outlaws, and even though one can guess the end result for two of the outlaws, the ringleader's fate is completely dismissed and dropped! In addition, two new characters were haphazardly introduced into the story at the end but the introduction was basically

all

that occurred with these two new additions to the story even though the children's fates would be profoundly affected by their presence. It seems like the story should have continued but was just cut off. Lastly, even though Trace and Deb's romance was sweet enough, it was disappointing. It seemed

very

rushed and immature. I honestly felt like their characters seemed more like two people with high school crushes than two people thinking about life-long commitments. The entire story had more of a "young adult" feel to it and did not quite meet my expectations.

I received a complimentary copy of this book from the publisher. A review was not required but was voluntary and contains my own thoughts and opinions regarding this literary work.

Mary Connealy writes "romantic comedies with cowboys" and is celebrated for her fun, zany, action-packed style. She has more than half a million books in print. She is the author of the popular series Wild at Heart, Kincaid Brides, Trouble in Texas, Lassoed in Texas, Sophie's Daughters, and many other books. Mary lives on a ranch in eastern Nebraska with her very own romantic cowboy hero. Learn more at www.maryconnealy.com.

---

Hello, and welcome to my book blog! My name is Crystal Smith. Some say I have a reading addiction...

read more

Categories:

All
Action/Adventure
Autobiography
Biblical Fiction
Biography
Christian Fiction
Christian Suspense
General Articles
Historical Fiction
Historical Romance
Inspirational Romance
Mystery/Suspense
NonFiction
Novellas
Romantic Suspense
Top Ten Tuesday


RSS Feed

Books I'm Currently Reading!
Powered by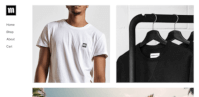 Create your own unique website with customizable templates.