About the Book:

After she overhears some careless remarks spoken of her by two women in a fast food joint, Sarah Sharpe's self-confidence and self-worth is shattered sending her on a soul searching quest to find value and purpose. She seeks to satisfy her hurt and find herself by adorning her outward appearance with a new wardrobe and makeup, seeking the attention of men, and pouring herself into volunteer work. It is during her first trek as a volunteer for an organization that renovates and builds houses that she meets roofer, Jesse Chapman. Jesse's confident, easy-going manner draws Sarah to him, and the two strike up an immediate friendship hinting at more. As the two grow closer, Jesse introduces Sarah to Jesus- the only One who can fill the emptiness inside giving her purpose and fulfilling her innate desire to be valued.

My Thoughts:The Carpenter's Daughter

delves into the quest all individuals have to seek purpose and worth posing the story within the insecurities of a woman who has had her very womanhood challenged by insensitive bystanders. Jesse's gentle guidance, genuine concern, and patience as Sarah explores the truth of the Gospel was a sweet testament of his friendship toward her and his hopes that she would find peace in Jesus. Rodewald also did a fine job presenting Jesse's struggles as he fought his romantic feelings toward Sarah while she was still an unbeliever. Sweet story with a good message.

This review contains my own thoughts and opinions. I have not been compensated by the publisher or author in any way.

Jennifer Rodewald is passionate about the Word of God and the powerful vehicle of story. After growing up in Denver, Jen moved to Nebraska to attend college where she met and married a Husker. She now lives and writes in a lovely speck of a town where she watches with amazement while her children grow up way too fast, gardens, laughs at her horses and chickens, and marvels at God's mighty hand in everyday life. Four kids and her own personal superman make her home in southwestern Nebraska delightfully chaotic. She would love to hear from you! Please visit her at

www.authorjenrodewald.com

or at www.facebook.com/authorjenrodewald.

---

Hello, and welcome to my book blog! My name is Crystal Smith. Some say I have a reading addiction...

read more

Categories:

All
Action/Adventure
Autobiography
Biblical Fiction
Biography
Christian Fiction
Christian Suspense
General Articles
Historical Fiction
Historical Romance
Inspirational Romance
Mystery/Suspense
NonFiction
Novellas
Romantic Suspense
Top Ten Tuesday


RSS Feed

Books I'm Currently Reading!
Powered by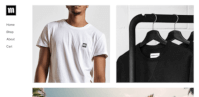 Create your own unique website with customizable templates.