​About the Book:

After being coaxed by her best friend to become a contestant on a dating reality tv show, Hanna Knight determined she'd have nothing to lose and jumped in feet first earning the nickname "Holy Hanna" for her staunch determination to hold fast to her moral principles while on the show. When handsome CEO Will Preston chose Hanna as his love match, her dreams of happily ever with her charming prince seemed to be coming true. That is until Will betrayed Hanna in a slip of machoism leading the show's viewers to believe their romance was indeed steamy. With her reputation in ruins Hanna returns home with a broken heart, no job, and a pile of hate mail as her only consolation prizes. Seven months later Will is back in her life begging for forgiveness and offering an unusual solution- faking their engagement- as a means to salvage his flailing job and her reputation. As the two work to pull off their new personas as a happily engaged couple, they stumble upon two startling revelations- their feelings for each other subtly shift into a true romance, and they find that someone may be trying to sabotage Will at work.

My Thoughts:The Engagement Plot

was a humorous, emotionally charged book that has its pulse on the modern version of fantasy dating via tv reality shows. Both characters struggled with anger and forgiveness having to strip themselves to the bare bones and

choose

to take the better path of forgiveness. Phillips superbly balanced light-hearted almost comical situations with the more sobering side of Hanna and Will's plight. Will's nemesis and the source behind his attacks was rather obvious from the beginning, but the crisis with his job served as a sound backdrop for Will's reflection on prioritizing his life. Good read that I thoroughly enjoyed!

I received a complimentary copy of this book from the publisher. This review was not required but was voluntary and contains my own thoughts and opinions regarding this literary work.

Krista Phillips writes inspirational romantic comedy. She believes a sprinkle of laughter (and a wee bit of chocolate) makes everything a little better! She blogs regularly about life as a wife, mother, follower of Jesus, and mother of a child with a rare congenital heart defect at

www.kristaphillips.com

.

---

Hello, and welcome to my book blog! My name is Crystal Smith. Some say I have a reading addiction...

read more

Categories:

All
Action/Adventure
Autobiography
Biblical Fiction
Biography
Christian Fiction
Christian Suspense
General Articles
Historical Fiction
Historical Romance
Inspirational Romance
Mystery/Suspense
NonFiction
Novellas
Romantic Suspense
Top Ten Tuesday


RSS Feed

Books I'm Currently Reading!
Powered by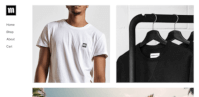 Create your own unique website with customizable templates.