About the Book:

Hannah Pratt and her parents have served as missionaries to a Bedouin clan since Hannah's childhood. So naturally her heart's desire is to return to the clan she loves after she completes college to open a school for the Bedouin children and continue sharing the love of Jesus as covertly as possible. Upon returning, she is reunited with her childhood best friend, Karim, who now serves as sheikh to the clan. While excited to be back with her people, she is dismayed to learn that not only has the clan's way of life been threatened by a mysterious illness killing their sheep, but her family is being blamed and attacked by some of the Muslim extremists in the group. Concerned for Hannah and her family's safety and being pressured by clan leaders to marry, Karim proposes marriage to Hannah as a means of protecting them from further attacks. Although their friendship runs deep with their shared history, cultural and religious differences present many obstacles to the pending nuptials. Hoping that love will bloom from the foundation of their friendship and that perhaps God is using her union with Karim in the same manner that He used Esther to thwart the destruction of the Jewish people in Biblical times, Hannah agrees to marry Karim.

My Thoughts:

Two people. Two cultures. Two hearts.

The Esther Paradigm

presents a touching love story between two very different people committing to share love and a life together despite the seemingly unsurmountable odds against them. Using poetic language that resurrects the beauty and grace of the Bedouin people, Monzon provides readers with a glimpse into the culturally rich and mysterious traditions of Karim's clan's nomadic way of life. The connection between Hannah and Karim, in my opinion, stretched beyond friendship and teased the fringes of love from the very beginning. Nevertheless, the reader is privy to the journey their relationship takes from friendship, to a marriage commitment, to an undeniable joining of two hearts very deeply in love. And let me just say more was heating up in the story than just the desert sand- from Karim's "lesson" in the cave, to their wedding night, to their unsatiated desire for one another upon Karim's return from the hospital- whew!

I received a complimentary copy of this book from the author. This review was not required but was voluntary and contains my own thoughts and opinions regarding this literary work.

Sarah Monzon is a Navy chaplain's wife and a stay at home mom to the two cutest littles in the world. Playing pretend all day with them isn't enough, she spends the evenings after their heads hit the pillow to create her own imaginary characters. When she isn't in the world of make believe, she can be found in the pine forests of western Washington taking care of her family, fostering friendships, and enjoying all the adventures each day brings. Her debut novel, The Isaac Project, skyrocketed to Amazon bestseller status while her Sophomore book, Finders Keepers, won the 2017 SELAH award for contemporary romance. To learn more about Sarah's writing, visit

http://www.sarahmonzonwrites.com/

.

---

Hello, and welcome to my book blog! My name is Crystal Smith. Some say I have a reading addiction...

read more

Categories:

All
Action/Adventure
Autobiography
Biblical Fiction
Biography
Christian Fiction
Christian Suspense
General Articles
Historical Fiction
Historical Romance
Inspirational Romance
Mystery/Suspense
NonFiction
Novellas
Romantic Suspense
Top Ten Tuesday


RSS Feed

Books I'm Currently Reading!
Powered by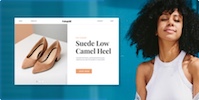 Create your own unique website with customizable templates.