About the Book:


Strong-minded and independent Julia Bernay comes to London to study medicine and become a doctor--a profession that has only just opened up to women. She witnesses a serious accident, and through her quick actions saves the life of an ambitious young barrister named Michael Stephenson.

Coming from a family that long ago lost its money and its respectability, Michael Stephenson has achieved what many would have thought was impossible. Hard work and an aptitude for the law have enabled him to rise above his family's stigma and set him on the path to wealth and recognition. But his well-laid plans are upended when the accident brings Julia into his life.

Michael soon discovers he's met a woman every bit as stubborn and determined to make her mark on the world as he is. Sparks fly--but will they find common ground?

My Thoughts:
Julia Bernay has become one of my favorite heroins! Intelligent and determined, she courageously faces naysayers within her community who tout that medicine is not a field suitable for women. Julia proves them wrong with her outstanding ability, compassion, and care. I appreciated that she understood her calling to be a doctor and did not doubt her ability for one minute. I especially liked that although she was bold, she was still compassionate, humble and kind instead of being haughty, abrasive or cynical when encountering those who questioned her skills. Michael also proved to be a very likable hero who complemented Julia. He craved her intellect, admired her determination, and supported her future. While Julia's faith was refreshing, I would have liked to have seen more development in Michael's. I enjoyed Julia and Michael's journey through the rocky places of their chosen professions to discover the "better" path God had laid out for them, one that they could travel together.



I received a complimentary copy of this book from the publisher. A review was not required but was voluntary and contains my own thoughts and opinions regarding this literary work.

Jennifer Delamere's debut Victorian romance,

An Heiress at Heart

, was a 2013 RITA

®

Award finalist in the inspirational category. Her follow-up novel,

A Lady Most Lovely

, received a starred review from

Publishers Weekly

, and the Maggie Award for Excellence from Georgia Romance Writers. Jennifer earned a BA in English from McGill University in Montreal, Canada, where she became fluent in French and developed an abiding passion for winter sports. She's been an editor of nonfiction and educational materials for nearly two decades, and lives in North Carolina with her husband. For more information on her writing, visit

http://www.jenniferdelamere.com/​.

---

Hello, and welcome to my book blog! My name is Crystal Smith. Some say I have a reading addiction...

read more

Categories:

All
Action/Adventure
Autobiography
Biblical Fiction
Biography
Christian Fiction
Christian Suspense
General Articles
Historical Fiction
Historical Romance
Inspirational Romance
Mystery/Suspense
NonFiction
Novellas
Romantic Suspense
Top Ten Tuesday


RSS Feed

Books I'm Currently Reading!
Powered by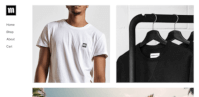 Create your own unique website with customizable templates.