About the Book:The House on Foster Hill

is a haunting tale of innocence lost, family heritage found, and a hope for new beginnings discovered. Wright presents the story from two heroine's perspectives in two different places in time.

In 1906, Ivy Thorpe is known by local townspeople as an odd young woman who chronicles the lives of the dead. Ivy, on the other hand, sees it as her duty to honor them by preserving details from their lives in her "death journal". She, herself, has never been the same after the untimely death of her brother and subsequent abandonment by her best friend, Joel Cunningham. When an unidentified young woman is heinously murdered, Ivy feels compassion for her and vows to hunt down her killer. Dubbed "Gabriella" by Ivy, very little is known about her other than her body was found in close proximity to the mysterious Foster Hill House and that Gabriella had recently had a baby before being killed. Much to Ivy's surprise, Joel returns as a detective on the case after years of being absent forcing the two to face the painful memories of their lost friendship. Together, they piece together how- and why- Gabriella was killed, hunt for her missing baby in hopes the child is still alive, and uncover the shocking secrets locked inside Foster Hill House.

​

In modern day, Kaine Prescott finds herself facing another battle. After a two year quest relentlessly trying to convince authorities that her husband was murdered and that his killer was now taunting her, Kaine gives up the fight deciding instead to start fresh by moving to the town where her family's roots started. Thinking Foster Hill House is a stately manor in need of a little TLC, she purchases the house sight unseen and heads to Wisconsin. However, what she finds on arrival is a structure obviously abandoned decades ago that is not only falling apart, but that also holds a mysterious and ominous past according to local folklore. With no other choice remaining, Kaine sets out with three of her newfound friends to rehab the manor. When remnants of the house's past are uncovered during the renovations, Kaine and her friends start searching the town's archives to try and discover the house's history. As strange things begin happening to Kaine, she begins to wonder if her own haunted past- and the danger associated with it- have followed her to her new hometown because someone doesn't want her to learn the truth about Foster Hill House. However, her determination not only uncovers the truth someone was trying to hide, but also how her own family history shockingly links to it and Ivy Thorpe.

My Thoughts:The House on Foster Hill

was an intriguing blend of suspense, creepiness, reconciliation, and romance. The underlying secret behind Foster Hill House was rather disturbing and dark. However, Wright masterfully hooks the reader early on with suspense leading them step by step, clue by clue until the house's history is revealed. Kaine's tie-in to the house, Ivy, and other characters was also cleverly written. Lastly, I enjoyed the unfolding of both of the romances- Ivy with Joel and Kaine with Grant. Ivy and Joel's romance seemed a natural continuance from where their relationship seemed to be heading before he left, so it was nice to see them reconcile. And, Grant was a good balance for Kaine. I liked his introspective demeanor and protectiveness over her. Their relationship progressed slowly, which I felt was appropriate since Kaine had just recently made the decision to move beyond her past heartache.

I received a complimentary copy of this book from the publisher. However, this review reflects an honest view of my own thoughts and opinions regarding this book.

Jaime Jo Wright is the

Publishers Weekly

and ECPA bestselling author of two novellas, and a human resources director by trade. She lives in Wisconsin with her husband and two children.

The House on Foster Hill is her debut novel. To learn more, visit jaimewrightbooks.com.

---

Hello, and welcome to my book blog! My name is Crystal Smith. Some say I have a reading addiction...

read more

Categories:

All
Action/Adventure
Autobiography
Biblical Fiction
Biography
Christian Fiction
Christian Suspense
General Articles
Historical Fiction
Historical Romance
Inspirational Romance
Mystery/Suspense
NonFiction
Novellas
Romantic Suspense
Top Ten Tuesday


RSS Feed

Books I'm Currently Reading!
Powered by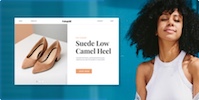 Create your own unique website with customizable templates.