About the Book:

After catching her boyfriend cheating on her, Becky Sawyer decides she's had it with love. This declaration puts her in quite the predicament, however, when she learns that not only is her beloved grandfather who raised her dying, but his last wish is to see her happily married. Turning to scripture for solace, Becky comes across the story of the deep love and commitment shared by Isaac and Rebekah even though they had an arranged marriage. Her mind made up, she asks her best friend to accomplish the impossible in modern times- find a man who is willing to marry her without even meeting her first. Lisa finds the perfect match in Luke Masterson- her boyfriend's cousin. After presenting the arranged marriage idea to Luke, he immediately refuses. But as he, too, begins searching for God's direction, he finds himself thinking about Becky and the idea of marrying her constantly until he senses the Holy Spirit nudging him to make a commitment to love Becky and marry her. As the two tie the knot and are joined as husband and wife, they face many challenges including getting to know one another, slowly building intimacy, and creating a foundation of trust as they try to carve a path to lasting love.

My Thoughts:

In a modern culture where commitment seems disposable,

The Isaac Project

stands as a beacon of promise of what God's vision of "death do us part" should look like as love being a choice made daily by two people. I was so intrigued with the concept of this plot because arranged marriages in modern day America are completely unheard of. As I read, I found that the arranged marriage was the

perfect

backdrop for displaying what "commitment" truly means. I love that Luke went into the marriage with eyes wide open

choosing

to love her, protect her, shelter her, partner with her, and woo her with the expectation that the "romantic" type of love would eventually follow. Oh my and his wooing! How sweet, tender, and at times playful it was! Amazing story that showcases the depth of love God intended a couple to share in the cocoon of marriage.

This review contains my own thoughts and opinions. I have not been compensated by the publisher or author in any way.

Sarah Monzon is a Navy chaplain's wife and a stay at home mom to the two cutest littles in the world. Playing pretend all day with them isn't enough, she spends the evenings after their heads hit the pillow to create her own imaginary characters. When she isn't in the world of make believe, she can be found in the pine forests of western Washington taking care of her family, fostering friendships, and enjoying all the adventures each day brings. Her debut novel, The Isaac Project, skyrocketed to Amazon bestseller status while her Sophomore book, Finders Keepers, won the 2017 SELAH award for contemporary romance. Connect with her at

http://www.sarahmonzonwrites.com/

.

---

Hello, and welcome to my book blog! My name is Crystal Smith. Some say I have a reading addiction...

read more

Categories:

All
Action/Adventure
Autobiography
Biblical Fiction
Biography
Christian Fiction
Christian Suspense
General Articles
Historical Fiction
Historical Romance
Inspirational Romance
Mystery/Suspense
NonFiction
Novellas
Romantic Suspense
Top Ten Tuesday


RSS Feed

Books I'm Currently Reading!
Powered by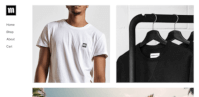 Create your own unique website with customizable templates.