Although Charlie Lionheart receives resounding applause every night as the handsome and daring lion tamer in the traveling circus, his heart belongs to sweet little Holland- his infant niece. For you see, Charlie paid a dear personal price to protect precious Holland from being exploited as a sideshow attraction knowing full well his choice would leave him isolated and alone for the rest of his life. However, after Holland becomes ill and a local nurse, Ella Beckley, shows compassion and cares for the ailing infant, he tentatively invites her into his mysterious world under the big top and sees a possible thread of hope that he may be able to find love after all. As their worlds collide, past wounds surface, and the future seems insurmountable, Charlie and Ella wonder if love can conquer all or is simply a pipe dream out of their reach.

​

Once in awhile a book will come along that is so rich, so deep that it makes you speechless. This is one of those books for me. I am not even certain that I could do this book justice in my review, but I will try to convey the immense value this book offers the reader. First, I have to address Charlie's absolute passion and purity of love for those he cares most deeply for- Holland, Ella, and his lion "brothers". Charlie loves without abandon and gives of himself so freely and unselfishly it's just breathtakingly beautiful. Next, I love the literary metaphor of Charlie's sacrifice paralleling Jesus's. When faced with Holland's future plight, Charlie willingly offered himself as a substitute even with the foreknowledge that he would be rejected, shunned and isolated for his choice just as Jesus willingly came and took our place so that we could be redeemed. There are so many beautiful moments threaded throughout this book that it will surely become a classic. At the least, it will be read over and over by this girl. I can definitely understand why it is an INSPY award winner. Bravo, Ms. Bischof!

This review contains my own thoughts and opinions. I have not been compensated in any way by the publisher or author.

A Carol Award and three-time Christy Award-finalist, Joanne Bischof writes deeply layered fiction that tugs at the reader's heartstrings. She lives in the mountains of Southern California with her three children. To learn more, visit

www.joannebischof.com.

---

Hello, and welcome to my book blog! My name is Crystal Smith. Some say I have a reading addiction...

read more

Categories:

All
Action/Adventure
Autobiography
Biblical Fiction
Biography
Christian Fiction
Christian Suspense
General Articles
Historical Fiction
Historical Romance
Inspirational Romance
Mystery/Suspense
NonFiction
Novellas
Romantic Suspense
Top Ten Tuesday


RSS Feed

Books I'm Currently Reading!
Powered by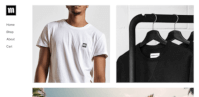 Create your own unique website with customizable templates.