About the Book:
The Mail-Order Brides Collection features nine unique stories each from a different author sharing stories of unexpected, yet welcome, love often stemming from undue hardships in the characters' lives. The collection captures the allure of the Old West complete with villains, outlaws, damsels in distress, and romance. A synopsis of each novella is provided below.

Perfect for the Preacher by Megan Besing
1897, Indiana
Fresh from seminary, Amos Lowry believes marriage will prove to his skeptical congregation that he's mature. If only his mail-order bride wasn't an ex-saloon girl, and worse, pregnant.

The Outlaw's Inconvenient Bride by Noelle Marchand
1881, Wyoming
After a gang of outlaws uses a mail-order bride advertisement to trick an innocent woman into servitude, an undercover lawman must claim the bride—even if it puts his mission in jeopardy.

Train Ride to Heartbreak by Donna Schlachter
1895, Train to California
John Stewart needs a wife. Mary Johannson needs a home. On her way west, Mary falls in love with another. Now both must choose between commitment and true love.

Mail-Order Proxy by Sherri Shackelford
1885, Montana
A mail-order marriage by proxy goes wrong when a clerical error leads to the proxies actually being married instead of the siblings they were standing in for. In their quest to correct the mistake, the two discover outlaws, adventure, and even love.

To Heal Thy Heart by Michelle Shocklee
1866, New Mexico
When Phoebe Wagner answers a mail-order bride ad that states Confederate widows need not apply, she worries what Dr. Luke Preston will do when he learns her fiancé died wearing gray.

Miss-Delivered Mail by Ann Shorey
1884, Washington
Helena Erickson impulsively decides to take advantage of her brother's deception and travels to Washington Territory in response to a proposal of marriage intended for someone else. How will Daniel McNabb respond when Helena is nothing like he expected?

A Fairy-Tale Bride by Liz Tolsma
1867, Texas
Nora Green doesn't feel much like Cinderella when her mail-order groom stands her up. But could the mysterious jester from the town's play be her Prince Charming?

The Brigand and the Bride by Jennifer Uhlarik
1876, Arizona
Jolie Hilliard weds a stranger to flee her outlaw family but discovers her groom is an escaped prisoner. Will she ever find happiness on the right side of the law?

The Mail-Order Mistake by Kathleen Y'Barbo
1855, Texas
Pinkerton detective Jeremiah Bingham is investigating a mail-order bride scam bankrupting potential grooms. When unsuspecting orphan May Conrad answers his false ad, she becomes the prime suspect in the case.

My Thoughts:
I'm a complete sucker for "mail-order brides" stories and this collection did not disappoint! Each author draws the reader in through their craft of storytelling infusing the reader with the sights, sounds, joys, and hardships of the frontier West. While other collections may present "mail-order brides" as fickle dream seekers, I feel that The Mail-Order Brides Collection captures the undeniable bravery displayed by history's real-life women who answered the call to fulfill the need for brides in the untamed West. Although I enjoyed all of the stories, I had a few favorites. Amos and Sophie's immediate attraction upon meeting in Perfect for the Preacher developed into a sweet and tender love story exemplifying grace and commitment. The Outlaw's Inconvenient Bride was comical in some parts, but Mariah- the strong, determined, and at times stubborn- lead character was refreshing in the face of her circumstances. I especially enjoyed the gentle melding of hearts between Luke and Phoebe after a rocky start in To Heal Thy Heart. Finally, the fierce protectiveness Del displayed over Jolie was tenderness at its best (and their first kiss had me in stitches!). Great opportunity to get introduced to new authors within a specific genre!
​
I received a complimentary copy of this book from the publisher. This review was not required but was voluntary and contains my own thoughts and opinions regarding this literary work.


---

Hello, and welcome to my book blog! My name is Crystal Smith. Some say I have a reading addiction...

read more

Categories:

All
Action/Adventure
Autobiography
Biblical Fiction
Biography
Christian Fiction
Christian Suspense
General Articles
Historical Fiction
Historical Romance
Inspirational Romance
Mystery/Suspense
NonFiction
Novellas
Romantic Suspense
Top Ten Tuesday


RSS Feed

Books I'm Currently Reading!
Powered by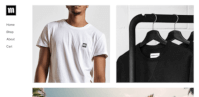 Create your own unique website with customizable templates.