About the Book:


Can a former privateer and a determined heiress find lost treasure in 1725? Pasts collide in New Orleans when a treasure goes missing.

The last time New Orleans attorney Jean-Luc Valmont saw Maribel Cordoba, a Spanish nobleman's daughter, she was an eleven-year-old orphan perched in the riggings of his privateering vessel proving herself as the best lookout on his crew. Until the day his infamy caught up with them all and innocent lives were lost. Unsure why he survived but vowing to make something of the chance he was given, Jean-Luc has buried his past life so deep that no living person will ever find it—until a very much alive and very grown up Maribel Cordoba arrives on his doorstep and threatens all he now holds dear.

My Thoughts:


First, let me point out that the description given for the book (posted above) is pretty much completely misleading. The true synopsis of the book is that Maribel- a twelve year old, pirate-loving, adventure-seeking bookish Spanish nobleman's daughter, is orphaned and becomes a stow-away crew member on Jean-Luc, a.k.a, Captain Jean Beaumont's privateering ship much to his disapproval. Along the way, Maribel charms not only the crew, but also Captain Beaumont and becomes the lookout for the ship. After an attack on the vessel, Maribel is lost at sea (to be rescued later) and most of the crew perish. Some, including Captain Beaumont, escape harm. Eleven years later, Maribel and Captain Beaumont reconnect in New Orleans under surprising circumstances, and as the title of the book suggests, a romance ensues. While I'm at it, the title of the book is a little misleading, too, because a marriage does not occur per se during the novel

and

Captain Beaumont is absolutely adamant throughout the book that he is

not

a pirate, but rather a privateer.

My rating for this book swayed between a 3 and a 4. The majority of the book follows Maribel and Captain Beaumont's younger years and is filled with adventure, action, and fun. It has at its foundation the relationships on board. Captain Beaumont and the crew adore Maribel and become very protective of her. Likewise, time is spent establishing the loyalty and friendships between the Captain and some of the crew members. This first part of the story was solid and enjoyable. My perplexity enters with the last few chapters when the story shifts to Maribel and Captain Beaumont- now being called by his real name, Jean-Luc- as adults. First, I felt the last few chapters and ending of the story were very rushed and incomplete especially with the attention given the first part of the story. Maribel and Jean-Luc seemed to rediscover each other and immediately (I'm talking days) fall in love. I don't think so, especially since Jean-Luc only really knew her as a child. Creepy. Yes, there

certainly

could have been a romance develop given the history the two shared....given time. And that was the crux of the problem for the ending to me. I was disappointed that the story was not fleshed out more in their adult years to allow

time

for them to reconnect and get to know each other as adults. Then, and only then, could a true romance possibly have occurred between the two.

I received a complimentary copy of this book from the publisher. A review was not required but was voluntary and contains my own thoughts and opinions regarding this literary work.



Bestselling author Kathleen Y'Barbo

is a multiple Carol Award and RITA nominee of more than sixty novels with almost two million copies in print in the US and abroad. She has been nominated for a Career Achievement Award as well a Reader s Choice Award and is the winner of the 2014 Inspirational Romance of the Year by

Romantic Times

magazine. Kathleen is a paralegal, a proud military wife, and a tenth-generation Texan, who recently moved back to cheer on her beloved Texas Aggies. For more information on her writing, visit

http://kathleenybarbo.com/.

---

Hello, and welcome to my book blog! My name is Crystal Smith. Some say I have a reading addiction...

read more

Categories:

All
Action/Adventure
Autobiography
Biblical Fiction
Biography
Christian Fiction
Christian Suspense
General Articles
Historical Fiction
Historical Romance
Inspirational Romance
Mystery/Suspense
NonFiction
Novellas
Romantic Suspense
Top Ten Tuesday


RSS Feed

Books I'm Currently Reading!
Powered by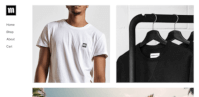 Create your own unique website with customizable templates.