Ashleigh Dougall carries deep shame and insecurities, byproducts from the dark secret she harbors of her late father's inappropriate indiscretions during her childhood. When her fiance, Michael, deserts her eight months before the wedding with very little explanation, Ashleigh finds new purpose in her role as a nurse in an English hospital during WWI. Coming along her transatlantic journey is Sam Miller, her best friend from childhood and her sister's former fiance. Sam has his own reasons for the journey to England- not only does he wish to ensure Ashleigh's safe trip across the sea, but he also wishes to cordially seal the finality of his courtship with Catherine in a civil manner face-to-face. Many surprises await Ashleigh and Sam on board the Lusitania including an unexpected confrontation with Michael, the discovery of mutually felt feelings of their relationship moving beyond the confines of friendship, and a desperate attempt at survival when the Lusitania is sunk by German submarine torpedoes. Once she finally arrives in England, Ashleigh immerses herself in helping wounded soldiers, establishing an orphanage for children left parentless from the war, and exploring a budding romance with Sam. Meanwhile, Catherine's own jaded rejection from Edensbury's most elite bachelor and deep-seated jealousy toward her sister compels Catherine's desire to sabotage Sam and Ashleigh's romance by revealing misguided comments she overheard between Ashleigh and her maid, Fanny, leading Sam to believe Ashleigh lost her virginity to Michael during their engagement. As a result, Sam returns to North Carolina leaving Ashleigh brokenhearted. In order to find healing from her wounded life, Ashleigh must discover the path to forgiveness in order to move past her father's betrayal, fiance's abandonment, sister's lies, and Sam's rejection in order to move forward in the hope that she will find peace with or without Sam in her life.

Oh.My.Goodness!

The Thorn Bearer

is the first book I've read by Basham and has fast become one of my favorites! This book is rich on

so

many levels! Basham addresses the delicate subject of Ashleigh's childhood abuse and the aftermath stretching decades beyond with grace. Catherine's misunderstanding of Ashleigh and Fanny's conversation into the past and her subsequent vindictive measures to drive Sam away added another level of trauma to poor Ashleigh's wounds, yet so accurately portrayed Catherine's true nature- and the emptiness and insecurity found within her own soul. Ashleigh's journey to forgiveness- for her father, Michael, Catherine, and Sam- was not an easy one, yet Basham leads the reader through Ashleigh's pain to help him/her come to the realization that we all freely have God's forgiveness, grace, and redemption available to us. Lastly, Basham is a master at indirectly unveiling her characters' underlying emotions by her fastidious descriptions of their interactions with each other (...who could deny the love- and desire- bubbling to the surface as Ashleigh washed coal dust from Sam's face and as he closed his eyes savoring her touch??!!!). And I just have to say- Sam and Ashleigh's meeting outside the cemetery- BEST REUNION SCENE EVER!!! Watch out Nicholas Sparks- Pepper Basham's clean yet passionate reunions will give you a run for your money!! ;)

This review contains my own thoughts and opinions. I have not been compensated by the publisher or author in any way.

Pepper Basham is an award-winning author who writes romance peppered with grace and humor. She currently resides in the lovely mountains of Asheville, NC where she is the mom of 5 great kids, speech-pathologist to about fifty more, lover of chocolate, jazz, and Jesus. Her debut historical novel, The Thorn Bearer, released in May 2015 and has garnered awards such as Reader's Favorites Award, finalist in the Grace Awards, shortlisted for the Inspy Awards, and a finalist in ACFW's Carol Awards. Her second historical novel, The Thorn Keeper, released in Feb 2016 and her first contemporary romance, A Twist of Faith, released in April 2016 with a 4 star review from Romantic Times. In December 2016, her third historical in the Penned in Time series, The Thorn Healer - released with a 4 1/2 star review from RT and a Top Picks rating. You can get to know Pepper on her website, www.pepperdbasham.com, on Facebook, or over at her group blog, The Writer's Alley.

---

Hello, and welcome to my book blog! My name is Crystal Smith. Some say I have a reading addiction...

read more

Categories:

All
Action/Adventure
Autobiography
Biblical Fiction
Biography
Christian Fiction
Christian Suspense
General Articles
Historical Fiction
Historical Romance
Inspirational Romance
Mystery/Suspense
NonFiction
Novellas
Romantic Suspense
Top Ten Tuesday


RSS Feed

Books I'm Currently Reading!
Powered by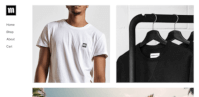 Create your own unique website with customizable templates.