Basham hits it out of the ballpark again for inspirational romance lovers in

The Thorn Keeper

! Embracing her new life as a Christian, Catherine Dougall struggles with her past as a manipulative, self-serving former socialite and can not comprehend the interest Dr. David Ross would have in such a scarred woman as herself. David, on the other hand, sees beyond the poor decisions in Catherine's past to the beautiful woman God always created her to be. As the two struggle to keep the Ednesbury war hospital afloat and help wounded soldiers in war torn England, David lovingly helps Catherine see that she is a new creation through God's grace and encourages her to embrace His forgiveness. Meanwhile, grasping this new hope that she can indeed start over, Catherine attempts to reinvent herself and provide hope to disparaged women in town through a clandestine dress design business. Both her self-confidence and faith bloom under David's loving attention, until tragedy strikes when David volunteers for medical service on the frontlines of the war and sustains a serious head injury. Hopeful that David will have a full recovery, Catherine is devastated to discover he has lost all memory of who she is and the deep love they shared before he left. Now, she has to trust God more than ever that David will love her- again- after learning about her sordid past.

The Thorn Keeper

was such a captivating story! For me, it epitomizes 1 Corinthians 4:7-8a- David's love for Catherine despite her past, despite her carrying another man's child was so pure and beautiful! Basham eloquently pens the perfect picture of God's amazing grace extended to us- filthy rags not deserving His love and forgiveness yet desperate for Him! There were several unexpected elements of surprise in the plot too- David's decision to go to the frontline of the war action, the revealing of Lady Cavanaugh's own secrets, and the crushing blow of David's memory loss to Catherine upon his return. As with

The Thorn Bearer

, Basham once again does a superb job at unmasking her character's underlying emotions. I especially felt the pain and fear of pending rejection Catherine experienced in her interactions with David after he returns. Lastly, how could I end this review without pointing out the wedding night passage! Basham beautifully captures the innocence, desire, and anticipation of newlyweds as they discover their new existence with each other without boundaries! The passage is clean, but still swelters!!

​

This review contains my own thoughts and opinions. I have not been compensated by the publisher or author in any way.

Pepper Basham is an award-winning author who writes romance peppered with grace and humor. She currently resides in the lovely mountains of Asheville, NC where she is the mom of 5 great kids, speech-pathologist to about fifty more, lover of chocolate, jazz, and Jesus. Her debut historical novel, The Thorn Bearer, released in May 2015 and has garnered awards such as Reader's Favorites Award, finalist in the Grace Awards, shortlisted for the Inspy Awards, and a finalist in ACFW's Carol Awards. Her second historical novel, The Thorn Keeper, released in Feb 2016 and her first contemporary romance, A Twist of Faith, released in April 2016 with a 4 star review from Romantic Times. In December 2016, her third historical in the Penned in Time series, The Thorn Healer - released with a 4 1/2 star review from RT and a Top Picks rating. You can get to know Pepper on her website, www.pepperdbasham.com, on Facebook, or over at her group blog, The Writer's Alley.

​

---

Hello, and welcome to my book blog! My name is Crystal Smith. Some say I have a reading addiction...

read more

Categories:

All
Action/Adventure
Autobiography
Biblical Fiction
Biography
Christian Fiction
Christian Suspense
General Articles
Historical Fiction
Historical Romance
Inspirational Romance
Mystery/Suspense
NonFiction
Novellas
Romantic Suspense
Top Ten Tuesday


RSS Feed

Books I'm Currently Reading!
Powered by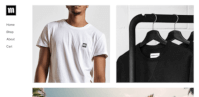 Create your own unique website with customizable templates.