About the Book:

Widowed during the war, Natalie Ellis finds herself solely responsible for Rose Hill plantation. When Union troops arrive with a proclamation freeing the slaves, all seems lost. How can she run the plantation without slaves? In order to save her son's inheritance she strikes a deal with the arrogant, albeit handsome, Colonel Maish. In exchange for use of her family's property, the army will provide workers to bring in her cotton crop. But as her admiration for the colonel grows, a shocking secret is uncovered. Can she trust him with her heart and her young, fatherless son?

Natalie Ellis is everything Colonel Levi Maish loathes: a Southern slave owner. When he and his men arrived in Texas with the Emancipation Proclamation, freeing slaves still in bondage despite the war having ended, he feels little concern for the trail of plantation owners left in its wake without workers. But the plight of the beautiful Widow Ellis stirs to life his compassion and the heart he'd thought cold as stone after witnessing the carnage of war. While the army camps on her land, Levi finds himself contemplating a future with Natalie and Samuel. But when he learns where her husband perished during the war, he knows a life with Natalie is impossible. How could she ever forgive him for what he'd done in battle on the banks of the Bull Run?

My Thoughts:
​I discovered Michelle Shocklee through The Mail-Order Brides Collection where her story became one of my favorites! I was thrilled to read my first full-length novel by her!

Set just after the end of the Civil War, Natalie and Levi find themselves at opposite ends of the battle. She is the widow of a Confederate soldier who now owns a cotton plantation that uses slave labor. He is a Union officer whose troops have been sent to Texas to ensure the freed slaves are actually released from their servitude. While their differences are many, an immediate attraction to one another is evident. When most of Natalie's former slaves choose to leave the plantation, she discovers she must learn a new way of life and solidifies her determination to keep her plantation thriving. Although they find themselves clashing in the early days of their acquaintance, Natalie's vulnerability at learning the ways of a working plantation softens Levi's heart toward her and soon their feelings can no longer be denied. Tension, however, remains as they realize their differences may prohibit seeking a future together. Only when danger threatens Natalie's safety and Levi's life hangs in the balance after trying to protect her do these two discover that their own selfishness has been the biggest impediment to a happy future. This story has it all- discord between the sexes that you can cut with a knife, passionate kisses that defy that tension, and danger that will have you biting your fingernails! Great read! A true southern fiction gem!

I received a complimentary copy of this book from the publisher. A review was not required but was voluntary and contains my own thoughts and opinions regarding this literary work.



Michelle Shocklee is an award-winning author of historical fiction and is a contributor in six Chicken Soup for the Soul books. A member of American Christian Fiction Writers, she writes an inspirational blog and is also a regular blogger on Heroes, Heroines, and History. After living in Texas for more than thirty years, she and her husband now make their home in Tennessee. To find out more, visit

http://www.michelleshocklee.com/​.

---

Hello, and welcome to my book blog! My name is Crystal Smith. Some say I have a reading addiction...

read more

Categories:

All
Action/Adventure
Autobiography
Biblical Fiction
Biography
Christian Fiction
Christian Suspense
General Articles
Historical Fiction
Historical Romance
Inspirational Romance
Mystery/Suspense
NonFiction
Novellas
Romantic Suspense
Top Ten Tuesday


RSS Feed

Books I'm Currently Reading!
Powered by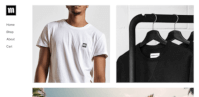 Create your own unique website with customizable templates.