Libby Holladay, owner of a company that restores old buildings, finds herself reeling after her business partner, Nicole, discovers a link to Libby's past while scouting out properties on beautiful Hope Island. Not only does Nicole inform Libby that she has just inherited the grand Tidewater Inn- a landmark of the island- but that Libby also has a brother and sister that she never knew existed. However, before Libby can process this new branch in her family tree, she witnesses Nicole's kidnapping on a beachcam and races to Hope Island to find her friend and kidnappers. As the novel progresses, Libby is introduced to her not-so-welcoming siblings, explores the now somewhat dilapidated Tidewater Inn, and meets Alec, a Coast Guard Lieutenant, who helps her search for Nicole and becomes a romantic interest.

I rarely give poor reviews, but I just couldn't help it with this one. There were so many scenarios in the book that were so completely unrealistic that it almost became comical. Would Alec's nephew really not put two and two together and make the connection that the lady he delivers supplies to could be the woman who was kidnapped that the entire town is talking about? And, how about the hurricane- I doubt Nicole would survive it on a tiny deserted island with a shanty shack as her only protection (which of course was still left standing after the hurricane!). I could go on and on with more examples, but I might risk spoiling the plot. I was also disappointed in the romance between Libby and Alec. It just seemed a little forced to me. This was my first read by Coble. Hopefully, the next one will be better.

This review contains my own thoughts and opinions. I have not been compensated for this review in any way.

Colleen Coble is a best-selling author whose novels have won or finaled in awards ranging from the Best Books of Indiana, the ACFW Carol Award, the Romance Writers of America RITA, the Hold Medallion, the Daphne Du Maurier, National Reader's Choice, and the Booksellers Best. She has nearly 4 million books in print and writes romantic mysteries because she loves to see justice prevail. Colleen is CEO of American Christian Fiction Writers. She lives with her husband, Dave, in Indiana. Visit her website at www.colleencoble.com to learn more.


---

Hello, and welcome to my book blog! My name is Crystal Smith. Some say I have a reading addiction...

read more

Categories:

All
Action/Adventure
Autobiography
Biblical Fiction
Biography
Christian Fiction
Christian Suspense
General Articles
Historical Fiction
Historical Romance
Inspirational Romance
Mystery/Suspense
NonFiction
Novellas
Romantic Suspense
Top Ten Tuesday


RSS Feed

Books I'm Currently Reading!
Powered by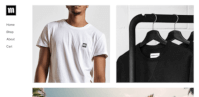 Create your own unique website with customizable templates.