Happy Tuesday

and

Happy Halloween! In honor of the ghoulish holiday, today's Top 10 Tuesday (sponsored by

The Broke and the Bookish

) features books where a dead character is central to the plot. And I don't mean in the "mystery/suspense murder plot" or even "spooky" kind of way, but rather the effects of a deceased person's death (or life) has major pull on the direction or purpose of the plot. So here we go!

10. The House on Foster Hill by Jaime Jo Wright-

This is the perfect creepy book to start off our list! While there is a dead person central to the plot- Ivy Thorpe- she is actually also alive in part of the book. This is a time split book with part of the story occurring in the early 1900's and part in the present. The character in the present, Kaine Prescott, hopes to have a new start when she moves to Wisconsin where her family roots were established. As she begins digging into Ivy's history and the morbid history of the Foster Hill House which she bought to refurbish, she finds secrets lurking for both the house and her own family's past.

---

​

9. In the Field of Grace by Tessa Afshar-

This modern retelling of the story of Ruth and Boaz is propelled by the death of Ruth's first husband, Mahlon. Ruth chooses to stay with her mother-in-law, Naomi, traveling to Naomi's homeland of Bethlehem. This sparks a series of events that result in Ruth's working in Boaz's fields gathering grain. The two quickly fall in love opening the door for Ruth to ask Boaz to be her kinsman redeemer- to marry her and "redeem" Mahlon's legacy.

---

8. A Dangerous Legacy by Elizabeth Camden-

Lucy Drake and her brother have fought alongside their family for generations trying to recapture her late grandfather's legacy of a plumbing invention that changed history and improved the livelihoods of those living in urban areas for good. When she summons the help Sir Colin Beckwith from rival news agency Reuters, Elizabeth finds herself in danger and she and Colin uncover a dangerous past involving her grandfather's legacy.

---

7. Wildflowers from Winter by Katie Ganshert-

After her grandfather unexpectedly passes away, Bethany Quinn is confident she can pursue her dream of having her own architectural firm with the inheritance she will receive. She is shocked to find out that there is a co-heir- long-time family farmhand and friend of her grandfather's, Evan Price. Not only is Bethany to share the inheritance with Evan, but he is given the farmhouse that sits right in the middle of the land Bethany wants to sell. At a stalemate as neither are willing to give up their portion of the inheritance and stall their own dreams, an alternative solution may be possible as romance seems to be taking root.

---

6. Fatal Trust by Todd Johnson-

When a wealthy client dies, Ian Wells is tasked with investigating the worthiness of three potential heirs who would inherit millions. He only has to prove that none of the heirs have participated in criminal activity within the last 20 years. Seems easy enough, right? Until Ian begins uncovering a criminal enterprise linking the deceased client with long-buried secrets….and Ian's own family.

---

​5. Reclaiming Nick by Susan May Warren-

After Nick Noble's father dies and leaves part of the family ranch to Nick's former best friend, tensions run high as Nick returns home to not only take over running the ranch, but also to make sure all of the ranch stays within the family. Needless to say scandal erupts and family secrets are uncovered that Nick's father took to his grave.

---

​4. The Noble Groom by Jody Hedlund-

After her husband dies, Annalisa Werner succumbs to the custom of accepting an arranged marriage at her father's hand to someone from the Old Country in order for her farm to survive. But when stranger, Carl Richards, shows up seeking work and offering to help Annalisa until her groom arrives, she reluctantly agrees. However, things get complicated as she and Carl begin falling in love….just about the time her new groom arrives.

---

​

3. An Improper Proposal by Davalynn Spencer-

When mail-order bride Mae Ann Remington's fiancé is murdered in a bank robbery, her dire circumstances lead her to boldly suggest a marriage arrangement to the brave hero on scene at the bank. Little did either of them know that this business contract would actually lead to love.

---

2. Redeeming Love by Francine Rivers-

In this retelling of the Biblical account of Hosea and Gomer's relationship, the main character, Angel, is sold into prostitution as a child after her mother dies sending her life in a downward spiral of shame, emptiness, and despair.

---

1. Mist of Midnight by Sandra Byrd-

The main character, Rebecca, returns home to England to claim her family's estate only to find that a year earlier another young woman had posed as her, taken ownership of the family home, and then committed suicide. The true Rebecca is left to prove her identity and reclaim what is rightfully hers.

---

​Ok, so I'm going to cheat here with an "Honorable Mention" of sorts-

Still Life

by Dani Pettrey. While this

is

a murder mystery book with the murder being the central theme, the backdrop of the murder is a "Black Dahlia" inspired photo shoot where the subjects are photographed appearing as though they are dead. This macabre setting is just too perfect

not

to feature as a top pick on a book list featured on Halloween!

---

So here are my top picks! What are yours?

Hello, and welcome to my book blog! My name is Crystal Smith. Some say I have a reading addiction...

read more

Categories:

All
Action/Adventure
Autobiography
Biblical Fiction
Biography
Christian Fiction
Christian Suspense
General Articles
Historical Fiction
Historical Romance
Inspirational Romance
Mystery/Suspense
NonFiction
Novellas
Romantic Suspense
Top Ten Tuesday


RSS Feed

Books I'm Currently Reading!
Powered by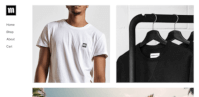 Create your own unique website with customizable templates.