While I was in graduate school, I basically had no time (or energy) to read for leisure. So after graduating in 2016, I basically made up for lost time in 2017! Most of the books I read were authors who were new to me, and since I read 130+ books I decided to put a little twist on this week's blog post (hosted by

The Broke and the Bookish

). Today I am sharing my Top 10 Ways to Discover New Authors and the authors I discovered in 2017 through these channels. In parentheses, I have included the book I read by the author. What other methods do you use to find new authors?

10. Recommendations from Amazon

Based on previous purchases and your browsing history, Amazon will make recommendations based on the books you have perused on their site. Likewise, they also will show you books that other people have bought who have looked at the same books as you. Three authors that were recommendations from Amazon are Ronie Kendig (

Conspiracy of Silence

), Brooke St. James (

So Much for Boundaries

), Lynette Eason (

Always Watching

) and Liz Isaacson (

Before the Leap

).

9. Recommendations from Goodreads

Similar to Amazon, Goodreads will also offer suggestions based on your book entries and similar titles that others have read in the same genre. Bethany Turner (

The Secret Life of Sarah Hollenbeck

) and Amy Matayo (

Sway

) are authors I found through Goodreads.

8. Suggestions from friends/family

While this one should seem obvious, it still warrants mentioning. A friend of mine from work raved about Francine Rivers (

Redeeming Love

)…and I'm so glad she did! And although it wasn't 2017, over 15 years ago my grandmother (who is also an avid reader) first introduced me to the wonderful genre of Christian fiction when she let me borrow my very first Dee Henderson book (

The Negotiator

).

7. Book reviews from bloggers

I value the reviews by my fellow book bloggers and have found a gold mine of new favorite authors! Laura Frantz (

Courting Morrow Little

), Krista Phillips (

The Engagement Plot

), Carolyn Miller (

The Elusive Miss Ellison

), and Jennifer Rodewald (

The Carpenter's Daughter

) were all authors discovered by reading other bloggers' reviews.

6. Novellas

Novellas are such a great way to be exposed to new authors! These collections of short stories usually center around a common theme and feature different authors for each story presented. I found Kathryn Springer (

A September Bride

), Katie Ganshert (

An October Bride

), and Beth Vogt

(A November Bride

) all from the

Autumn Brides

novella collection, and Noelle Marchand (

The Outlaw's Inconvenient Bride

), Michelle Shocklee (

To Heal Thy Heart)

, and Jennifer Uhlarik (

The Brigand and the Bride

) were all a part of

The Mail-Order Brides Collection.5. Recommendations from other authors

One of the things I love about the Christian fiction community is how the authors support one another. There seems to be a common bond and sisterhood among many of them, and it just blesses me to see them lifting each other up and promoting one another's stories! I have been introduced to many of my new favorite authors

by

some of my favorite authors! I have Katie Ganshert to thank for introducing me to Becky Wade (

Then Came You

), Pepper Basham for introducing Mikal Dawn (

Count Me In

), and Mikal Dawn for introducing both Teresa Tysinger (

Someplace Familiar

) and Sarah Monzon (

All of You

).

4. NetGalley

NetGalley (

Netgalley.com

) is

the

place to find books galore to review from almost any publisher imaginable. You can search for books by author, publisher, genre, or ISBN. After completing a profile, you are able to request an ARC (advanced reader's copy) of manuscripts before they are published to read and submit an unbiased review to the publisher. Some of the authors I've found through NetGalley ARC's are Roseanne M. White (

A Song Unheard

), Michelle Griep (

The Innkeeper's Daughter

), Cara Putman (

Imperfect Justice

), Denise Hunter (

Blue Ridge Sunrise

), Todd Johnson (

Fatal Trust

), and Melanie Dobson (

Catching the Wind

).

3. Apply to be a book reviewer for publishers

Similar to NetGalley, reviewing for specific publishers gives you the opportunity to select titles before they are released to the public. Publishers send out a monthly email outlining which books are available to review in advance. The very first ARC I reviewed was by author Susan May Warren (

Rescue Me

). Other new authors I have been introduced to through reviewing for publishers include Patricia Bradley (

Justice Delayed

), Tracie Peterson (

Treasured Grace

), Nancy Mehl (

Dark Deception

), Tamera Alexander (

To Wager Her Heart

), Rachel Dylan

(Deadly Proof

), Jamie Jo Wright (

The House on Foster Hill

), Elizabeth Camden (

A Dangerous Legacy

), Joanna Davidson Politano (

Lady Jayne Disappears

), and Lisa T. Bergren (

Keturah

). Some of the publishers I regularly request ARC's from are

Barbour Publishing

,

Bethany House

,

Revell

,

Thomas Nelson

,

Tyndale House Publishers

, and

Zondervan

.

2. Award winners

One of my little secrets for discovering new authors is to look at who has been nominated for literary awards. The finalists and winners represent some of the best literary works in their respective genres. The

Christy Awards

and

INSPY Awards

are two of my favorite award programs. A few of the authors I have enjoyed reading who are either finalists or award winners are Charles Martin (

Long Way Gone

- Christy Award 2017 Book of the Year), Joanne Bischof (

The Lady and the Lionheart-

Christy Award 2017 Historical Romance co-winner and INSPY 2017 Historical Romance winner), Denise Hunter (

Just a Kiss

- INSPY 2017 Contemporary Romance/Romantic Suspense winner), and Kara Isaac (

Close to You

- INSPY 2017 Debut Fiction winner).

1. Book challenges

By far, the most effective method I have used in discovering new authors are book challenges. The group I am a member of on Goodreads offers several book challenges a year, but I have also participated in book challenges posed by publishers. These challenges are fun and creative! Some of the challenges I have participated in and authors I have discovered in the process are as follows:

Author of the month: Pepper Basham (

The Thorn Bearer

), Sandra Byrd (

Mist of Midnight

), Jody Hedlund (

A Noble Groom

), and Lisa Wingate (

Blue Moon Bay

)

Cover challenge (you have to either find a word listed in a title or an object on the cover): Tessa Afshar (

In the Field of Grace

- picture of wheat field), Kristy Cambron (

The Illusionist's Apprentice

- occupation in title), and Katherine Reay (

The Austen Escape

- picture of a book)

Read "X" Number of Books in a Month: Brandy Bruce (

The Last Summer

) and Davalynn Spencer (

An Improper Proposal

)

​

So there you have it- my Top 10 Ways to Discover New Authors! I'd love to hear your ideas on how you find new authors! I'm also on the prowl for a good read!

Hello, and welcome to my book blog! My name is Crystal Smith. Some say I have a reading addiction...

read more

Categories:

All
Action/Adventure
Autobiography
Biblical Fiction
Biography
Christian Fiction
Christian Suspense
General Articles
Historical Fiction
Historical Romance
Inspirational Romance
Mystery/Suspense
NonFiction
Novellas
Romantic Suspense
Top Ten Tuesday


RSS Feed

Books I'm Currently Reading!
Powered by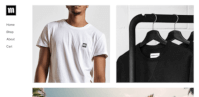 Create your own unique website with customizable templates.