I have a nine year old daughter, so when this blog topic came up, I really had to think through what wisdom I've gleaned from books that I want to pass on to my daughter. These books have changed my life in so many ways- made me have more freedom in my life by being money conscious, empowered me to be a better wife/mom/leader, challenged and built my faith, or have simply taught me to slow down and enjoy this gift of life that God has blessed me with. I've enjoyed these books, I hope my daughter will gain as much wisdom as I have, and I hope you will, too! I hope you enjoy this Top 10 sponsored by

The Broke and the Bookish

!

10. Dr. Seuss books
Ok, so this isn't just one book, but I chose "Dr. Seuss books" because I want my daughter to keep her road through life light and remember to laugh and be silly!

---

9. One Thousand Gifts by Ann Voskamp

Ann Voskamp captures the joy of living and the art of slowing down to not only notice, but also to enjoy the simple pleasures of life teaching readers how to be intentional seeing God's gifts all around us.

---

---

​

7. Soar with Your Strengths by Donald Clifton and Paula Nelson

I earned my Master of Arts in Management and Leadership degree from Liberty University, and this book was one of the books we read for my very first class on leadership. It was a life-changer in the way I view work. We as a society have bought into the mantra that you can "be anything you want to be, and do anything you want to do", when actually, um, no, no you can't! As much as I might want to pursue my dream of being a fighter pilot in the Air Force, it's not going to happen in this lifetime for a multitude of reasons- for one, I can't pass the required vision test or the physical fitness test! When we try to force ourselves into a box just to prove we can and base our value and success on reaching that improbable goal, we often end up with a big pile of frustration, disappointment, and stress! After dropping this revelation, the authors steer the reader toward understanding that we have God-given talents, gifts, and abilities and that if we focus on what we

can

be successful at, we will find contentment and satisfaction not just in our work lives, but in our daily life, too.

---

6. Twelve Ordinary Men by John MacArthur

In this book, MacArthur points out that Jesus invited ordinary people- just like you and me- into his inner circle of friends and closest companions. The twelve disciples from vastly different backgrounds were utilized by Christ to make possible the impossible and to spread the Gospel. I want my daughter to see that by submitting to Jesus and walking closely with Him, He can do amazing things through her life just by her willingness to make Him first in her life.

---

5. The Power of a Praying Wife by Stormie Omartian

I love Stormie Omartian's approach to prayer in this book! She presents 31 very specific key areas of a husband's life for wives to pray over. She also offers sample prayers at the end of each focus area which are detailed and powerful.

---

4. The Treasure Principle by Randy Alcorn

Alcorn challenges Christians to give heartily of their resources as an act of worship and presents an alternative spin on how we should view increases in income- as blessings from God above to be used to help others in need instead of increasing our own comforts and lifestyle.

---

3. The Best Yes by Lysa Terkeust

I think every woman struggles with overcommitting and feeling guilt when asked to take on yet another task. Terkeust encourages women to look at each "opportunity" in a different light and challenges them to take the "best yes" by weighing the costs of undertaking new endeavors.

---

2. Financial Peace by Dave Ramsey

This book is packed with so much financial wisdom! My husband and I have championed Dave's advice for years. I only wish that we had stumbled upon this book earlier in our lives! Dave's seven step approach to stewardship sets readers on a track of debt free (and worry free) money management releasing the reader to be able to utilize the resources God has blessed him or her with. A classic!

---

1. The Bible
Well this one is a no-brainer. As Christian parents, I want my daughter to understand that the greatest gift she can ever receive is the gift of eternal life through her belief and acceptance of Jesus Christ as Lord. As my grandmamma told me when I was about her age, "May the words of this book be the blueprint for your life."


---

Hello, and welcome to my book blog! My name is Crystal Smith. Some say I have a reading addiction...

read more

Categories:

All
Action/Adventure
Autobiography
Biblical Fiction
Biography
Christian Fiction
Christian Suspense
General Articles
Historical Fiction
Historical Romance
Inspirational Romance
Mystery/Suspense
NonFiction
Novellas
Romantic Suspense
Top Ten Tuesday


RSS Feed

Books I'm Currently Reading!
Powered by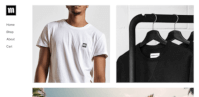 Create your own unique website with customizable templates.