Winter is upon us here in just a few short weeks which means snuggling up under a blanket with a cup of hot chocolate (extra marshmallows, please!) and a good book! This week's Top 10 list (sponsored by

The Broke and the Bookish

) contains the top books on my "to be read" pile for winter! A few of the books are award winners that I haven't had a chance to read yet, some are new releases I've anxiously been waiting for, and others are series that I've started and just can't get enough of! Happy reading!

​

10. The Dishonorable Miss DeLancey

by Carolyn Miller

​I've just become a Regency era zealot here recently and have enjoyed several books from this historical fiction genre! The Dishonorable Miss DeLancey is the second book in Miller's Regency Brides: A Legacy of Grace series. In the first book, Miss DeLancey was a devious aristocrat. I can't wait to see what the next chapter in her story holds.

---

9. Stars in the Grass

by Ann Marie Stewart

​This book won the Christy Award for best "First Novel." Stewart is a new author to me. Can't wait to read it and see what swayed the judges!

---

8. An Elegant Façade

by Kristi Ann Hunter

​

And, yes, here is another Regency romance! J Second in Hunter's Hawthorne House series, An Elegant Façade explores the story of Lady Georgina- young, beautiful, and bursting on the social scene in London for her first season. Her romantic connection in this novel, Colin McCrae, was introduced in the first book of the series. Can't wait to see how true love unfolds for this elite socialite and the man with no title to his name.

---

​

7. The Promise of Jesse Woods

by Chris Fabry

​Another Christy Award winner for best in General Fiction, I've been hearing a buzz about this book for quite some time. Though I've never read any of Fabry's previous works, the description of the plot has drawn me in with the mystery behind "the only promise Jesse Woods ever broke." Oooohhhh…..intriguing!

---

6. If I'm Found

by Terri Blackstock

A continuation of the saga of Casey Cox's flight after wrongly being accused of murdering her best friend, If I'm Found promises to advance the evidence of Casey's innocence with the help of police detective, Dylan Roberts. And there just might be a romance involved, too….!

---

​5. Critical Reaction

by Todd Johnson

I'm a sucker for a good legal thriller, and Johnson's novel

Fatal Trust

had me frantically turning the pages trying to untangle the mystery! I have no doubt Critical Reaction will have me seeing many sleepless nights (yet again) pulling all of the puzzle pieces together until the mystery is solved!

---

4. Christmas at Gate 18

by Amy Matayo

​

I was recently introduced to Amy Matayo's writing when I read

Sway

, and can I just say that her refreshing writing style and "sweet with heat" romances has made her a favorite on my bookshelf. What better way to kick off the season than with a Christmas romance! As the two main characters are stranded at an airport due to a grounded flight from bad weather, a romance blooms! Can totally see a Hallmark movie being made from this plot!

---

​3. Courting Morrow Little

by Laura Frantz

This book was recommended by another blogger as one of her favorite books of all time, so of course, I have to read it, too! Besides the plug, I adore stories of forbidden love that works out just fine with true love prevailing! Add a historical setting and I'm all in!

---

2. Long Way Gone

by Charles Martin

​

I put this book on my TBR pile some time ago. After living in Nashville for five years and experiencing the music scene, I'm intrigued by inspiring musician, Cooper O'Connor's, dreams of stardom, how those dreams played out, and what happened between him and his love interest, Daley Cross. You don't have a five star rating on Amazon with over 650 reviews

and

win the coveted Christy Award for Book of the Year without being an extraordinary read! Can't wait to jump in!

---

1. Troubled Waters

by Susan May Warren

​I've been waiting very patiently since July for this book! The next book in Warren's Montana Rescue series, Troubled Waters is the culmination of Ian and Sierra's story…finally! Ian and Sierra launched the series with the novella, If Ever I Would Leave You. According to early reviews, it looks like this installment may be the best yet! This poor duo has been through the ringer trying to find just the right timing for their romance to finally take root. I'm crossing my fingers (and hopping on one foot) hoping that I will get an ARC (advanced reader's copy) from the publisher! (Pretty please, Revell, with a cherry on top?)

---

​Watch my blog over the coming winter months for my reviews as I plow through my winter TBR pile one page at a time!


Hello, and welcome to my book blog! My name is Crystal Smith. Some say I have a reading addiction...

read more

Categories:

All
Action/Adventure
Autobiography
Biblical Fiction
Biography
Christian Fiction
Christian Suspense
General Articles
Historical Fiction
Historical Romance
Inspirational Romance
Mystery/Suspense
NonFiction
Novellas
Romantic Suspense
Top Ten Tuesday


RSS Feed

Books I'm Currently Reading!
Powered by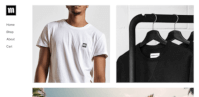 Create your own unique website with customizable templates.