This week's Top 10 Tuesday (sponsored by

The Broke and the Bookish

) is a fill-in-the-blank blogger's choice for "Characters Suited to Lead…". I have chosen characters suitable to lead a....drum roll please….Flirts Anonymous meeting! Each of these characters know how to charm the opposite sex, and aren't ashamed to admit it!

10. Isabel Dwyer from The Austen Escape by Katherine Reay

Isabel is the confident, flirtatious best friend of the main character. She knows how to bat her eyelashes and pick up the gents…so much so that she even went after her friend's guy! Tsk, tsk! It takes a mental breakdown for Isabel to come to terms with why she's a guy stealer and seek help and forgiveness.

---

9. Ethan Greene from Second Chance Ranch and Eight Second Ride by Liz Isaacson

Ethan has three things going for him- he "likes pretty women", is a bull rider, and is a flirt among flirts! However, we see this cowboy calming down after he chooses to follow Jesus and meets the love of his life in a fellow cowgirl and rodeo champion, Brynn Bowman.

---

8. Reef McKenna in Shattered and Sabotaged by Dani Pettrey

When Reef is introduced in

Shattered

(Book #2 in Pettrey's Alaskan Courage series), he is the thrill-seeking, fast-living professional snowboarder that takes life as it comes and all of its pleasures with it. But by

Sabotaged

(Book #5), he has set aside his fast-living ways in search of deepening his walk with Jesus….and discovering potential sparks with his high-school rival and complete opposite, Kirra.

---

7. Gray Fowler in Her One and Only by Becky Wade

Pro-football player, Gray Fowler is a bona fide ladies' man and revels in the attention. But when he can't get the attention of strong-willed, capable, and former Marine Dru Porter, he realizes he may have just met his match.

---

6. Catherine Dougall from The Thorn Bearer and The Thorn Keeper by Pepper Basham

Catherine Dougall knows a thing or two about using her feminine wiles to get what she wants. Although Catherine intent was to "persuade" wealthy bachelor, Drew Cavanaugh, in the form of a sordid tryst, Catherine instead finds herself with a ruined reputation and expecting a child. Catherine is introduced to Jesus by Dr. David Ross and finds herself "transformed from a woman dabbling on the edge of a promiscuous life to a community servant" on her way to finding true love with the wholesome Doc.

---

5. Rafe Noble from Taming Rafe by Susan May Warren

​

Another bull rider on the list, Rafe enjoys the rowdy life of rebel-rouser on the bull riding circuit, has the cockiness of a champion, and enjoys the attention he gets from the ladies. That all comes to an alarming halt after a bull-riding accident leaves him injured, sulking over his lost career and grieving the death of a dear friend. But when hotel heiress Katherine Breckenridge asks for Rafe's help, she provides not only a balm to his injured pride, but also shows Rafe what true love looks like.

---

4. Parker Mitchell from Cold Shot and Still Life by Dani Pettrey

In the first book of the Chesapeake Valor series, Avery Tate- Parker's assistant and future lady love- initially believes the hype that Parker is a ladies' man who has his cake and eats it too, only to learn in

Still Life

that while, yes, Parker often uses his Irish brogue to charm the ladies, he is a solid Christian with eyes for one woman and one woman only.

---

3. Ty Porter from Meant to Be Mine by Becky Wade

There must be something about those bull riders…..Ty Porter- you guessed it- a professional bull rider and darling of cowgirls everywhere enjoys the spotlight and knows he can make the ladies swoon with a flash of his roguish grin. However, when he learns from his estranged wife, Celia, that they have a child together Ty's heartstrings are tugged home to where they belonged in the first place.

---

2. Pete Brooks from Rescue Me and A Matter of Trust by Susan May Warren

Confident, brave, and with looks rivaling Thor himself Pete Brooks is known for seeking a good time. But when his friendship with PEAK Rescue teammate, Jess, shifts to something more he has to convince her that he will be true and that this time it's for real. (And can I just say that while Pete and Jess's story begins in

Rescue Me

and continues into

A Matter of Trust

as sub-plots, I'm

dying

​ to read their story- which doesn't come out until late 2018!! Ugh!!)

---

1. Trent Carrington from Finders Keepers by Sarah Monzon

Last, but not least, meet Trent Carrington. To say that Trent is handsome (he's been compared to a Norse god), cool, confident, and knows how to throw winks at the drop of a hat would be an understatement! Trent makes no qualms about seeking out the ladies…one night at a time. However, when Trent's life is transformed after giving his life to Jesus, he realizes that he's been filling his God-shaped void with women, danger, and adventure. Now, he just has to convince his one special lady, Summer, that leopards

can

change their spots.

---

Hello, and welcome to my book blog! My name is Crystal Smith. Some say I have a reading addiction...

read more

Categories:

All
Action/Adventure
Autobiography
Biblical Fiction
Biography
Christian Fiction
Christian Suspense
General Articles
Historical Fiction
Historical Romance
Inspirational Romance
Mystery/Suspense
NonFiction
Novellas
Romantic Suspense
Top Ten Tuesday


RSS Feed

Books I'm Currently Reading!
Powered by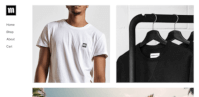 Create your own unique website with customizable templates.