I have recently stumbled upon a wonderful blog called

The Broke and the Bookish

that suggests "Top 10 Tuesday" subjects for bloggers to have fun with. I'm a total list person, so this is completely up my alley and gives me a chance to revisit some of my favorite books (and characters)! So I'm excited to say that I will start participating in this blog starting with this post!

So today's "Top 10 Tuesday" suggestion from the Broke and the Bookish is actually "Book Boyfriends". Well, I've decided to tweak this suggestion a bit and instead am posting my "Top 10 Favorite Book Couples". Here are my picks!

10. Lucas & Kate from The Convenient Groom by Denise Hunter The Convenient Groom

is one of my favorite "arranged marriages" stories. When Kate is stood up on her wedding day, Lucas steps in as her groom to save her reputation and keep her from the embarrassment that is sure to come. What makes this story so endearing is that Lucas

actually

loves Kate unbeknownst to her. While Kate sees their arranged marriage as a temporary solution that can be quietly dissolved later, Lucas is truly hoping for forever with Kate. As she tries to make their unusual arrangement work for show, Kate's heart begins to soften toward Lucas as true romance begins to bud.

9. John & Nora from True to You by Becky Wade

John and Nora are such a fun couple they just make me smile! A classic tale of opposites attracting, John is a quiet, confident former Navy Seal who exudes loyalty and integrity. Nora is quirky and lovable from her fetish with books and fictional characters to her retro-styled hairdo. As their paths cross unexpectantly, John finds he needs Nora's talents as a genealogist to help track down his lineage after being diagnosed with a hereditary disease. Nora almost immediately has a crush on John, but John is already in a dating relationship. But as they spend more time together tracking down John's birth parents, he begins to fall for Nora. I appreciated the struggle John faced with his feelings for Nora since he was already in a relationship- his loyalty and integrity shine through! Ultimately, he breaks off the relationship with his ex and pursues Nora full force! And to say that sparks fly is an understatement! Lastly, the strength that these two show through a very dark plot twist is a beautiful example of the commitment found in a deep and lasting love.

8. Luke & Rebecca from Mist of Midnight by Sandra Byrd

When you are first introduced to Luke and Rebecca in

Mist of Midnight

, you kind of think "he doesn't deserve her"! Luke is a captain in a cavalry unit known as the Hussars- he's handsome, well-bred, wealthy, and enjoys the company of the ladies. Just the kind of guy (at first impression) that makes you irritated. Rebecca, on the other hand, is kind, gentle and God-fearing with a quiet strength that demands attention. It almost seems for a little while that Rebecca has been charmed off her feet by the handsome Captain Luke Whitfield, and it's difficult to tell if Luke actually has feelings for Rebecca or is just using her. But close to the end of the book- oh-ho-ho! You find that Luke is actually quite the romantic at heart and is totally smitten with her! And he puts his Hussar reputation to rest and any questions anyone may have about his love for Rebecca with his actions towards the two lion statues at the entrance to the family estate. (You'll have to read the book to see how swoon-worthy this is!)

7. Lane & Zoe from So Much for Boundaries by Brooke St. James

I thoroughly enjoy a well-written "love at first sight" book. Lane and Zoe's relationship not only falls into this category, but could also be classified as a "forlorn love" because of their circumstances. Zoe is a talented, no-name artist who sets out to the Big Apple to follow her dream of becoming a full-time artist. When she seeks to land a spot in the coveted Shower & Shelter Artists Collective, she is dismayed to learn that there is a lengthy application process, but is relieved that the manager of the collective, Lane, would like to see her artwork. When the two meet, sparks fly and the birds sing! The only problem is that a sudden artist departure opens a spot for Zoe, but Lane can't date her because of professional ethics. The plot follows their longing for one another at a distance- that is until Lane has other plans!

6. Seth & Ava from Three Little Words by Melissa Tagg

Seth and Ava are one of my favorite "best friends who fall in love" couples! They actually start out as frenemies in college as they share a "He Said/She Said" column in the school newspaper. Their opposing views and jabs at each other are one of the highlights of the paper. When they reconnect at a college reunion years later, the sparring is still there, but this time an easy friendship forms between them. They start communicating quite regularly long distance via email and soon their friendship deepens to the level of being "best friends". So naturally, when Ava loses her job and needs a quiet place to regroup, Seth offers the apartment above his new restaurant as a place for her to find solace and direction. As fate would have it, as the two spend time together, Ava's feelings shift for Seth into the romantic realm but keeps it quiet because he is already in a long-distance relationship. Although everyone else seems to see the writing on the wall, poor Seth just doesn't have a clue. It isn't until his all-but-absent girlfriend unexpectantly shows up with different expectations than Seth and her appearance causing Ava to graciously bow out of the picture and return home that Seth sees the truly feelings he has for Ava and the void now present in his life with her absence.

5. Bear & Raegan from All This Time by Melissa Tagg

Melissa Tagg hales another of my favorite couples- Bear and Raegan! This dynamic duo make appearances and the reader can catch glimpses of their building romance in all of the novels from Tagg's Walker Family Series, but her latest offering,

All This Time

, is the culmination of years of missed opportunities, unlucky divergences in life's path, and unfulfilled longing for these two. Through each of the four previous books, Bear and Raegan's relationship develops from fun flirtations to obvious attraction as the reader anxiously awaits their budding romance to burst into a full gallop. BUT, Bear keeps Raegan at arm's length because he has already planned to move to South America and help with a church plant and knows starting a relationship with her is futile. But wait, there's more! Tagg finally satisfies reader's need to see Bear and Raegan together in

All This Time

! Bear is forced to return home and family trauma thrusts him right in the middle of the Walker family. Although he tries to keep his distance from Raegan because he is ashamed of his past life, love conquers all and a beautiful, deep-seated love that had been building for years emerges!

4. Adam & Lexie from Sandpiper Cove by Irene Hannon

Adam and Lexie are another example of opposites attracting. He's an ex-con, she's the chief of police which makes for an unlikely pairing. After finding Jesus in prison and being released after his time is served, Adam chooses to settle into a quiet, nondescript life in Hope Harbor. But when he becomes a victim of local vandalism, his path crosses with the beautiful chief of police, Lexie. Although the attraction is mutual, both are unsure if a future could exist for them. Adam is so humble and vulnerable (and adorable) believing that Lexie would never fall for a guy like him, while Lexie is bold and anxious to capture Adam's attention. One dance at a mutual friend's wedding, however, opens the possibilities for both of them and will have the reader rooting for their relationship to succeed!

3. Matt & Kate from My Stubborn Heart by Becky Wade

Several things make Matt and Kate one of my favorite couples. Kate has deep insecurities as she sees herself as a "plain jane" type that Matt wouldn't possibly ever notice. I can't think of a woman in this world that hasn't felt those same insecurities at some point in her life. Matt, is just so completely unaware of the effect he has on Kate that it's adorable. He's a former NHL star, has a brooding nature, and is described by Kate as "over-the-top beautiful" in the looks department. Yet after kissing her silly, in his vulnerability asks Kate if she "feels the same way" about him. Adorable. (AND that kiss is described as him kissing her "possessively". Need I say more.)

2. Jake & Lyndie from A Love Like Ours by Becky Wade

Jake and Lyndie- another favorite from author Becky Wade- are an example of "best friends who fall in love"… but later in life after much hardship! Lol! Jake and Lyndie were the best of friends as children until Lyndie's family moved away. As an adult, Jake follows in his family legacy and joins the military only to have his life shattered after an IED explosion. His face is scarred as is his soul landing him in a dark place emotionally. Jake and Lyndie are reconnected when Lyndie returns to her hometown and begins working for Jake training thoroughbreds. Even though Lyndie tries to break through the hardened walls of Jake's heart, his pain and brokenness causes him to keep pushing her away. Little by little, the reader is made privy to the fierce love Jake actually holds in his heart for her, and when the dam finally breaks and Jake allows himself a chance at love and happiness with Lyndie, look out!

1. Jake & Kayden from Silenced by Dani Pettrey

Drum roll please…..and my FAVORITE couple is Jake and Kayden from Dani Pettrey's novel,

Silenced.

Jake and Kayden's story begins unfurling from the very first book in the Alaskan Courage series. He's completely head over heels in love with her, but she despises him (or so we think!). Kayden is hateful and rude to Jake under the guise that she thinks he's a pretender running from a dark past that will only cause trouble for her family and the town Yancey. But when Jake's true past emerges revealing that he was not only a local legend as a detective but also suffered great personal pain and loss, Kayden is distraught at how she has treated him….and finally begins admitting she has feelings for him. Their journey is a tough one, but through it all I just melt at the depth of Jake's love for her. He suffers silently longing for her when she doesn't return his affections. When her life is in danger, he comes to her rescue and protects her fiercely. And his tenderness toward her is what every woman dreams of from her man. The brokenness and beauty of their love story is breathtaking.

So who are

your

favorite book couples? Post your picks in the comments!

Hello, and welcome to my book blog! My name is Crystal Smith. Some say I have a reading addiction...

read more

Categories:

All
Action/Adventure
Autobiography
Biblical Fiction
Biography
Christian Fiction
Christian Suspense
General Articles
Historical Fiction
Historical Romance
Inspirational Romance
Mystery/Suspense
NonFiction
Novellas
Romantic Suspense
Top Ten Tuesday


RSS Feed

Books I'm Currently Reading!
Powered by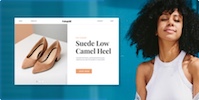 Create your own unique website with customizable templates.