10. "Chit"- used to refer to a young woman
​9. "Queue"- basically a man's pony tale (usually tied back with a strip of leather or other type of cord)
​8. "Duke, Duchess, Earl, Baron, Viscount, Marquis, Marchioness"- members of the aristocracy
​7. "The London Season"- the time of the year designated for social occasions such as balls, card games, and visits to friends
6. "Crush"- a crowd of people, usually at a ball or party
​5. "Cravat"- a strip of cloth worn around a man's neck similar to a tie
4. "Banns"- a declaration of a marriage engagement read at a church over the course of three weeks giving others opportunity to object to the union
3. "The Ton"- the social elite in aristocratic circles
​2. "The Incomparable"- the most beautiful and most sought after lady of the social season
1. "Besotted"- to be totally, utterly, and completely smitten with someone

Hello, and welcome to my book blog! My name is Crystal Smith. Some say I have a reading addiction...

read more

Categories:

All
Action/Adventure
Autobiography
Biblical Fiction
Biography
Christian Fiction
Christian Suspense
General Articles
Historical Fiction
Historical Romance
Inspirational Romance
Mystery/Suspense
NonFiction
Novellas
Romantic Suspense
Top Ten Tuesday


RSS Feed

Books I'm Currently Reading!
Powered by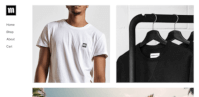 Create your own unique website with customizable templates.