I enjoyed putting together this week's Top 10 because there are SO many great books being released this year! As I compiled my list, I discovered two things. First, most of the books on my list are the finale within a series. Second, I am very impatient because I want to read all of them now! :) Here's my current (growing) list of most looked forward to releases in order by the month they will be released. Share in the comments some that you are anticipating (so I can add them to my TBR pile, too!).


10. Troubled Waters (Jan), Storm Front (May) and Wait for Me (Dec?) by Susan May Warren
​

Ok, so I have stretched this one! All three of these books from Warren's Montana Rescue series are due out this year (I'm pretty sure I saw somewhere that Wait for Me comes out in December). I absolutely love this series!

Troubled Waters

is the culmination of the long-awaited romance between Ian and Sierra. And, ok, I have to admit something....I was lucky enough to get an ARC of this book and have already read it (here's

my review

), and all I can say is this one is the best one yet in the series!

Storm Front

continues the saga between Ty and Brette, and lastly

Wait for Me

is my most-anticipated- the answer to question "what will happen between Pete and Jess?". Can't wait!

---

9. If I Live (Mar)- Terri Blackstock
​If I Live

is the exciting conclusion to Blackstock's If I Run series chronicling Casey Cox's fight for survival and justice after being accused of brutally murdering her best friend. I have another confession to make...I was also lucky enough to get an ARC for this book, too, and have just finished it. I haven't posted my review yet, but man- this was a high stakes, action-packed thriller that I just could not put down!

---

8. Pelican Point (Apr)- Irene Hannon

Another series ending that I'm going to miss, but can't wait to read! The residents of Hope Harbor have been a joy to get to know through the other books in Hannon's series, and I am certain

Pelican Point

will continue that standard! The town newspaper editor, Marci Weber, and new town resident, Dr. Ben Garrison, may clash in their opinions of the town landmark, but nothing will stand in the way of romance! Can't wait to see what wisdom Charlie has to dish out, too!

---

7. Falling for You (May)- Becky Wade

The first book in the series,

True to You

, focused on quirky sister, Nora, finding her true romance in former Navy Seal, John. Now, the second Bradford sister, Willow, will be seeing if romance with former NFL star, Corbin, (who is a crossover character from Wade's book,

Her One and Only)

might just work the second time around!

---

6. A Defense of Honor (Jun) by Kristi Ann Hunter

Kristi Ann Hunter is a new-to-me author I have recently discovered, and boy am I ever glad I did!

A Defense of Honor

kicks off a her new series, Haven Manor. Can't wait to see what London's ballrooms and the

ton

​ have in store!

---

5. Thirst of Steel (Jul)- Ronie Kendig

The Tox Files have been one of my favorite series to follow! In the last installment, Thirst of Steel, Tox and Team Wraith will be in their final battle against the Arrow & Flame Order. I'm anticipating the intense action, emotional roller-coasters, and a bond that always unites the team in true Tox Files fashion!

---

4. Dead Drift (Jul)- Dani Pettrey

Another series ending and much anticipated release from Pettrey's Chesapeake Valor series! The series has followed the friendship between Griffin, Parker, Declan, and Kate along with the romances formed along the way bringing Finley, Avery, and Tanner into the group as they use their unique skills and camaraderie to solve crimes and prevent disasters. The last book introduced Luke back into the group igniting shock and disbelief that he was not only alive, but had become a secret operative.

Dead Drift

is sure to be a thriller!

---

3. Thief of Corinth (Jul)- Tessa Afshar

Tessa Afshar has quickly accelerated Biblical fiction as one of my favorite genres! Her contagious writing style brings Biblical characters to life reminding us that their trials, triumphs, and emotions are no different than what we face today. Excited to read this one!

---

2. Sons of Blackbird Mountain (Jul) by Joanne Bischof

Bischof's first book in her new Blackbird Mountain series certainly sounds intriguing. "Artisan liquor," the hills of Appalachia (my stomping ground), and two brothers warring for the same woman's attentions piqued my interest immediately!

---

1. A Rumored Fortune (Jul) by Joanna Davidson Politano

Davidson Politano's first debut novel,

Lady Jayne Disappears

, was one of my favorite reads of 2017. Her sophomore offering,

A Rumored Fortune

, appears to be just as intriguing of a mystery as the first. Here's how a short excerpt from Goodreads reads- "

Award-winning author Joanna Davidson Politano welcomes readers to Trevelyan Castle, home of the poorest heiress in Victorian England, for a treasure hunt they'll not soon forget." Can't wait to brush up on my sleuthing skills in Victorian England!

---

And, lastly, I have to include an "Honorable Mention" because of my own oversight last week. If you read last week's Top 10, you may have noticed that I had

Olivia Twist

by Lorie Langdon listed as a book "I wanted to read in 2017 but didn't get to." Well that would be all fine and good except

Olivia Twist

hasn't been released yet! So, it deserves a nod in my "Most Look Forward To Releases of 2018" list (since it will be published in March 2018)!

Hello, and welcome to my book blog! My name is Crystal Smith. Some say I have a reading addiction...

read more

Categories:

All
Action/Adventure
Autobiography
Biblical Fiction
Biography
Christian Fiction
Christian Suspense
General Articles
Historical Fiction
Historical Romance
Inspirational Romance
Mystery/Suspense
NonFiction
Novellas
Romantic Suspense
Top Ten Tuesday


RSS Feed

Books I'm Currently Reading!
Powered by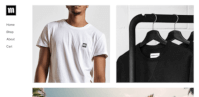 Create your own unique website with customizable templates.