In honor of the "month of love," this month's Top 10 Tuesday posts will revolve around love in some capacity. This week, I have chosen "Top 10 Opposites Attracting." When I started created my list, I was stunned by how many books have opposite attracting and finding love! The differences stem from different socio-economic backgrounds, religious beliefs, age, interests, and personality types. Here is part one of my list (part 2 will be posted on February 20).


​10. Caleb & Kate- Sway by Amy Matayo

He's a pastor. She's an atheist (or at least the child of an atheist). How much more different can you possibly get!

---

​

9. Mark & Gina- Undetected by Dee Henderson

These two have quite an age difference between them. He's best friends with her older brother. She's the brainiac sister wanting to start fresh after a break-up. Mark has some convincing to do with Gina to make her believe they can be a love match- especially when a younger man is also vying for her attentions!

---

​

8. David & Catherine- The Thorn Keeper by Pepper Basham

He's a quiet, straight-laced physician whose faith is first in his life. She's known as the town flirt and is proud of it. Yet when the Lord grabs hold of Catherine's heart, these two are a match made in heaven.

---

​

​

7. Jack & Evie- The Hearts We Mend by Kathryn Springer

He's the rough neck from the other side of the tracks that most people are leery of. She's the pampered princess that everyone adores. With a little dose of reality and grace, Evie learns that everything is not always as it seems opening the door to love she never knew could exist.

---

​

6. Karim & Hannah- The Esther Paradigm by Sarah Monzon

He's a Bedouin sheik. She's an American Christian missionary's daughter. These two have both cultural and religious differences to surmount before love can bloom!

---

​

5. Salmone & Rahab- Pearl in the Sand by Tessa Afshar

He's a leader for the Israelites. She's a prostitute from a pagan nation. Here's another couple with vastly different cultural and religious differences to overcome in the wake of a budding romance.

---

​

4. Andrew & Clara- Carnegie's Maid by Marie Benedict

He's an up and coming industry tycoon helping to build America's business foundation. She's a young woman newly arrived on American soil trying to create a new life by embracing a case of mistaken identity. Another trial-by-fire romance involving an employer and his employee.

---

​

3. Reef & Kirra- Sabotaged by Dani Pettrey

He's the handsome, rebel rake who's made a living as a professional snow boarder. She's the uptight, always right goody-two-shoes that sat next to him in class during their high-school days. But oh how time, circumstances, and faith can change two opposites that do, indeed, attract!

---

​

2. Wes & Eisley- Just the Way You Are by Piper Basham

Not only are they from opposites sides of the world, but they also have

very

different careers. He's a drop dead gorgeous British actor (who knows how to kiss, I'll just say). She's the wittingly charming and insecure American pre-school teacher who captures his heart while researching her family history in England. Sparks fly on not one continent, but two!

---

​

​

1. Tyler & Allegra- Count Me In by Mikal Dawn

These two opposites are a riot! He's a thrill-seeking, adventure-loving extreme sport-seeking former NFL star. She's a latte-loving, fearing danger to the

extreme

, straight-laced accountant.

---

Who are some more "opposites that attract" couples that you've come across?

Hello, and welcome to my book blog! My name is Crystal Smith. Some say I have a reading addiction...

read more

Categories:

All
Action/Adventure
Autobiography
Biblical Fiction
Biography
Christian Fiction
Christian Suspense
General Articles
Historical Fiction
Historical Romance
Inspirational Romance
Mystery/Suspense
NonFiction
Novellas
Romantic Suspense
Top Ten Tuesday


RSS Feed

Books I'm Currently Reading!
Powered by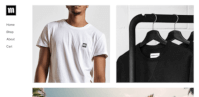 Create your own unique website with customizable templates.