Two weeks ago, I featured "

Opposites That Attract

" on Top 10 Tuesday. I found that my list was so long I had to break it up into two posts! So this week get ready for Part 2!

10. Henry and Kate from

The Weaver's Daughter

by Sarah E. Ladd

He's a mill owner, she's a weaver's daughter, and their families have been feuding for decades. Although their families' professions make them natural opponents, these two can't help but be drawn to one another causing more friction within the warring community in the process.

---

9. Ben & Sarah from

The Secret Life of Sarah Hollenbeck

by Bethany Turner

Another opposites attract where very different professions are involved. He's a widowed pastor, she's a divorced erotic romance novelist. Albeit, Sarah becomes a Christ-follower and dumps the trashy writing to become a Christian fiction writer by the time they meet. As they navigate her newfound faith and their quickly budding romance, two imperfect people find a beautiful love story that is only strengthened during tragedy.

---

8. Levi & Natalie from

The Widow of Rose Hill

by Michelle Shocklee

These two are literally on opposite sides of a war. He's an officer for the Union army. She's a widow of a Confederate soldier who now owns the family plantation. When his unit shows up on her doorstep to ensure that her former slaves receive their freedom, both angst and sparks ignite!

---

7. Adam & Lexie from

Sandpiper Cove

by Irene Hannon

A quiet, humble ex-con and the local widowed police chief become an unconventional match and discover a future together in one of my favorites,

Sandpiper Cove.

---

​

6. Nathaniel & Kitty from

So True a Love

by Amber Lynn Perry

These two already shared a fleeting attraction and friendship from the first book in this series, but when unrest in Boston makes Kitty a permanent resident in Nathaniel's hometown of Sandwich, their attraction becomes magnetic beckoning them to something deeper. But as opponents on the political realm- he's a staunch patriot, she's a devoted Tory- their very different views cause friction that may obliterate any chance at love.

---

5. Colin & Georgina from

An Elegant Façade

by Kristi Ann Hunter

He's an untitled business man who abhors Georgina's methods of finding a husband. She's a Duke's daughter bent on finding an appropriate match to a titled aristocrat in hopes of protecting her social status and hiding the deep pain behind a secret. However, when Colin uncovers her secret and seeks to help her, these two hearts can't help but be drawn to each other.

---

4. Ryland & Miranda from

A Noble Masquerade

by Kristi Ann Hunter

Colin's best friend, Ryland, and Georgina's older sister, Miranda, also find themselves woefully mismatched at the beginning of this novel. Disguised as his friend Griffith's valet, Ryland finds himself intrigued by the beautiful Lady Miranda. She, in turn, surprisingly finds herself attracted to her brother, Griffith's, valet "Marlow". In her fourth season and on the fast track to becoming a spinster, Miranda wonders at the reasonableness of her perplexing attraction to a servant. And then, she discovers "Marlow's" real identity...and the games begin!!! One of my favorite book couples!

---

3. John & Nora from

True to You

by Becky Wade

He's a former Navy SEAL. She's a quirky book worm with a vintage hairdo. Together on a quest to search for John's birth parents, they find love while learning that their pasts are similarly laced with heartache and tragedy.

---

2. Noble & Liberty from

The Lacemaker

by Laura Frantz

Another love threatened by opposing political views, Noble is a strong defender of the patriot cause while Liberty was raised by a Tory father. When turmoil erupts in Williamsburg and Liberty finds her home is destroyed and she has been abandoned by her father, an unusual alliance between the two leads to a welcome romance.

---

​1. Red Shirt and Morrow from

Courting Morrow Little

by Laura Frantz​

Another favorite by Laura Frantz! His people murdered her mother and sister and kidnapped her brother. She is a preacher's daughter unable to forgive the Shawnee for their heinous crimes. However, Red Shirt and Morrow find that their connection and the love that has grown between them and is deeper than their sorrows paves the way for a beautiful new future together that heals past wounds.

---

And there you have it! My favorite "opposites that attract"! Who are some others I can add to the list next time?

Hello, and welcome to my book blog! My name is Crystal Smith. Some say I have a reading addiction...

read more

Categories:

All
Action/Adventure
Autobiography
Biblical Fiction
Biography
Christian Fiction
Christian Suspense
General Articles
Historical Fiction
Historical Romance
Inspirational Romance
Mystery/Suspense
NonFiction
Novellas
Romantic Suspense
Top Ten Tuesday


RSS Feed

Books I'm Currently Reading!
Powered by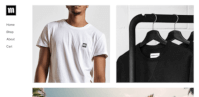 Create your own unique website with customizable templates.