This week's topic for Top 10 Tuesday sponsored by

That Artsy Reader Girl

just didn't quite fit my fancy- "Books I Hated But Am Glad I Read". So I'm going rogue with my own topic- "When Bosses & Employees Fall in Love"! I was surprised at how many books had "inter-office" romances (although, actually, hardly any of them were actually set in an office!). So here's my list of my favorite "boss-employee-romances"! What are some that you have stumbled upon?

10. Andrew and Clara

in

Carnegie's Maid

by Marie Benedict

Carnegie's Maid

presents ​a hypothetical romance between industrial mogul, Andrew Carnegie, and his mother's lady's maid, Clara. Benedict posits a "what if" scenario- what if the shift in Carnegie's demeanor from a ruthless business man to one of America's most influential philanthropists was all due to the love of a woman?

---

9. Lennon and Darby

​in

A Painted Summer

by Amy Matayo

She's a struggling actress in need of a steady job to pay her bills. He's a talented tattoo artist/shop owner who hires her own. What neither expected was for sparks to ignite- or for the complications and barriers that falling in love with your employee/boss presents.

---

8. Jace & Belle

in

Before the Leap

by Liz Isaacson

They've known each other since high school. They didn't get along then, and don't get along now. Or so it seems.

After Jace hires Belle to renovate the ranch where he is foreman, b

oth find that the source of their current discord is a river of romantic tension and attraction neither was prepared for.

---

7. Annalisa & Carl

in

A Noble Groom

by Jody Hedlund

Her husband dies unexpectedly and she needs help on the farm. He is running from troubles in his homeland and needs a job. When the two pair up to help each other out until Annalisa's new "arranged marriage" husband can arrive, feelings beyond a mere working relationship begin to develop. And both find they dread the day when her new groom shows up on the farm...until he doesn't!

---

6. Kayden & Jake

from

Silenced

by Dani Pettrey

​Technically Kayden isn't Jake's "boss" per se, but she is co-owner of her family's bustling outdoor adventure sports shop where Jake works. Starting in the first book of this series, the reader catches glimpses of Jake's romantic leanings toward Kayden which only grow through the second and third books. Kayden, however, doesn't seem to return his affections and can even be viewed as hostile toward Jake. Until book four.....!

---

5. Tyler & Allegra

in

Count Me In

by Mikal Dawn

The attraction between these two is strong from their first accidental meeting in a coffee shop. Tyler needs an accountant, and guess what? Yep, Allegra is an accountant needing a job. Allegra believes Tyler is out of her league because 1) he's a former NFL star, and 2) he's her boss. Little does she know that a storm's brewing in Tyler's heart as well!

---

4. Parker & Avery

in

Still Life

by Dani Pettrey

Ok, so technically by the time these two become a couple they aren't in a "boss/employee" relationship. But their former status as such was the catalyst that took this couple from mere work associates to friends to more than friends. When Avery begins recognizing her own feelings are shifting to love mode and she chooses to leave his employ, Parker finally gets the kick in the pants needed to admit his own deep feelings for her.

---

3. Romulus & Stella

in

From This Moment

by Elizabeth Camden

These two are one of my favorite couples! Their sparks and sparring had me chuckling throughout the entire book. He owns a nature magazine and highly desires to hire Stella as an illustrator. She finally reluctantly accepts. Funny how Romulus seems to forget his rule of courting employees after Stella comes on board!

---

2. Ian & Sierra

in

Troubled Waters

by Susan May Warren

Ian and Sierra. Oh, Ian and Sierra! This series actually begins with a novella that sets the stage for Ian and Sierra's roller coaster romance. There's been a strong attraction between these two from the beginning with many false starts to a lasting love. However, in

Troubled Waters

they finally get their chance after much heartache, miscommunications, and stubborness.

---

1. Tom & Callie

in

A Dime a Dozen

by Mindy Starns Clark

This is one of the first series I read many, many moons ago when I started reading Christian fiction and was probably one of the first "romantic suspense" novels I read. Tom is an incognito philanthropist who's very private with only a few in his close inner circle. Callie is his assistant delivering the good news to benefactors when Tom's foundation donates money to their cause. Their relationship is an interesting one because the only contact they have with each other through the first book and most of the second is via telephone. Their working relationship soon turns to a deep friendship which leads to a joining of hearts and a full bloom romance in

​A Dime a Dozen.

---

Hello, and welcome to my book blog! My name is Crystal Smith. Some say I have a reading addiction...

read more

Categories:

All
Action/Adventure
Autobiography
Biblical Fiction
Biography
Christian Fiction
Christian Suspense
General Articles
Historical Fiction
Historical Romance
Inspirational Romance
Mystery/Suspense
NonFiction
Novellas
Romantic Suspense
Top Ten Tuesday


RSS Feed

Books I'm Currently Reading!
Powered by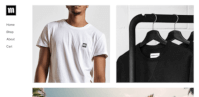 Create your own unique website with customizable templates.