Evie Blackwell has been given the chance of a lifetime- the newly elected governor of Illinois plans on creating a new task force to investigate cases across the state that have gone cold and has Evie in his sights to join the team. Evie's superb detective skills have earned her the opportunity to explore two unsolved cases in Carin County as a "trial run" for the new task force. Surprisingly, the two cases- one involving a missing police officer and his family and the other involving a child that was presumed snatched from her family's vacation trip- unearth questions about two other unsolved Carin County cases. Evie along with her retired detective friend, Ann Falcon, the sheriff of Carin County, Gabe Thane, and Gabe's family diligently sift through the evidence in hopes of finding answers.

Henderson is a master at artfully weaving together the intricate details of a mystery, unfolding it piece by piece to an exciting conclusion! I loved reading Evie's thought patterns as she meticulously dissected the evidence looking for new possibilities. It was also a pleasure to see beloved characters from previous novels- Ann and Paul Falcon for this one- playing an integral role in the story. LOVE how Henderson builds the backstory of the relationships that her characters from previous books have with current characters. Three of the four mysteries are solved by the time the book ends. My only disappointment, however, was the lack of romance between Evie and Gabe that was hinted at from the back cover description of the book. I have a feeling their story isn't over yet, but is just beginning.

This review contains my own thoughts and opinions. I have not been compensated for this review in any way.

Dee Henderson is the author of numerous novels including

Taken, Unspoken, Full Disclosure,

and the acclaimed O'Malley and Uncommon Heroes seires. Her books have won or been nominated for several prestigious industry awards, such as the RITA Award, the Christy Award, and the ECPA Gold Medallion. Dee is a lifelong resident of Illinois. To learn more, visit her website at

www.deehenderson.com

.

---

Hello, and welcome to my book blog! My name is Crystal Smith. Some say I have a reading addiction...

read more

Categories:

All
Action/Adventure
Autobiography
Biblical Fiction
Biography
Christian Fiction
Christian Suspense
General Articles
Historical Fiction
Historical Romance
Inspirational Romance
Mystery/Suspense
NonFiction
Novellas
Romantic Suspense
Top Ten Tuesday


RSS Feed

Books I'm Currently Reading!
Powered by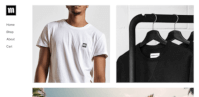 Create your own unique website with customizable templates.